CommonwealthFirst Export Champion Dalemain launches 'Commonwealth Category' at The World's Original Marmalade Awards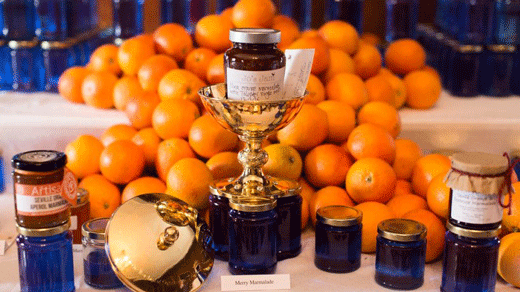 The Cumbrian based Awards were started in 2005 by Jane Hassell-McCosh at the Dalemain family estate. Dalemain Marmalade was selected as one of our very first CommonwealthFirst Export Champions.
The Marmalade Awards are a truly international competition with entries received from over 40 countries. The new Commonwealth Category, due to be open for entries for the first time later this year, will be open to marmalade makers from across the Commonwealth. The winner will have their marmalade produced commercially and sold online from the Buckingham Palace Shop website.
The 2018 Marmalade Festival will take place on Saturday 17th March and will once again be held in two locations with the Awards & displays at Dalemain and the main Festival at 'Penrith Goes Orange', which has been a huge success for the past two years.
The Marmalade Awards bring together people of all backgrounds from all over the world. CWEIC are delighted to support an initiative which highlights the Commonwealth's cultural as well as business links. The Homemade Entry Form for 2018's awards can be found HERE, with further information and details on how to enter.
---