CommonwealthFirst Export Champions attend Trade 18 business programme at the Gold Coast Commonwealth Games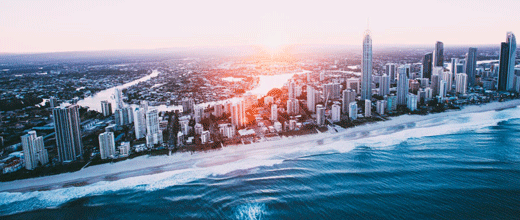 CWEIC Chairman Lord Marland is leading a delegation of CWEIC's CommonwealthFirst Export Champions to the Gold Coast Commonwealth Games in Queensland.
Senior represenatives from Export Champions including hi-impact consultancy, Rakusen's, Everledger, ICC Solutions, MovieSweep, PACK'D, Birmingham Aiport, Phoenix Dynamics, SACOMA and KM&T – representing sectors including education, food and drink, secure payment systems, electronics and gaming are all attending this unique and outstanding opportunity to find new business opportunities in Australia.
The Trade 18 programme, running from 3rd to 16th April, is taking place in cities across Queensland, including the Gold Coast, Brisbane, Townsville and Cairns. The programme has been designed to highlight opportunities across key sectors in addition to providing businesses with opportunities to meet key decision makers from the public and private sectors.
As part of a tailored programme, Export Champions will attend sessions on the Advantages of Business in the Commonwealth, the Value of Sport, an Innovation Forum and a bespoke meeting programme with key Queensland, Australian and international delegates. They will also attend the Games's Opening Ceremony at the Carrara Stadium on the evening of Wednesday 4th April.
---