CWEIC and Sri Lanka Tourism Promotion Bureau co-host event at the World Travel Market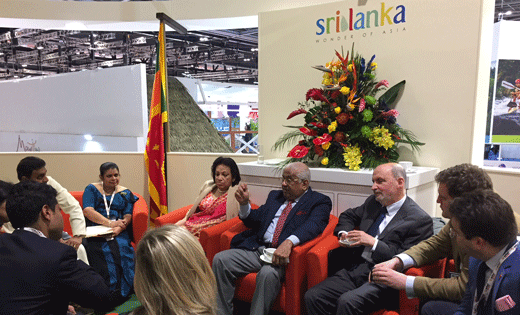 CWEIC was delighted to convene the Sri Lankan Tourism Promotion Bureau with tour operators and travel experts with an interest in the thriving Sri Lankan market, on 6th November at an event at 2017's World Travel Market. Participants were able to hear from and ask questions of the Bureau's Chairman Mr Udaya Nanayakkara on the progress of Sri Lanka's travel industry to date, and how the Bureau is tackling the challenges still remaining.
These include sustainable maintenance of the Yala National Park as well as ensuring that Sri Lanka's current popularity, particularly in the UK, can last over a long-term period. As other destinations have learnt, this requires a strategy to highlight new and previously unknown opportunities in addition to having an evolving marketing strategy that matches up with target audiences.
Representatives from CazLoyd, Millis Potter, Transindus and the PC Agency learnt about Sri Lanka's plans for creating better access to previously unexplored parts of the island and for new luxury packages for the premium travel market. These improvements aim to help Sri Lanka bring in 5 million additional tourists a year by 2025.
---