Fringe Event in Manchester with Trade Out of Poverty APPG: 'Trading and Investing into Prosperity in the Commonwealth'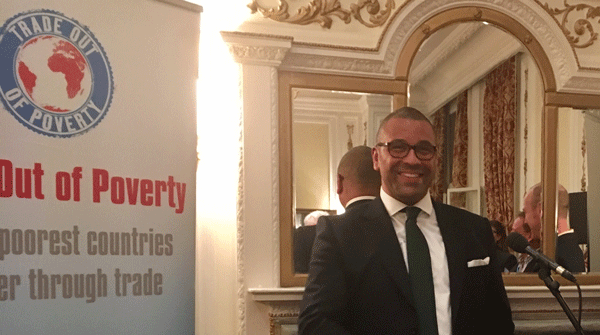 CWEIC were delighted to co-host an event on 2nd October in Manchester's Midland Hotel on 'Trading and Investing into Prosperity in the Commonwealth' with the Trade out of Poverty APPG, Chaired by James Cleverley.
The event was Chaired by Trade out of Poverty's Tom Pengelly whilst speakers included CWEIC Advisory Board Member and Strategic Partner, Senator Ian Gorst, Chief Minister for Jersey, Dr Dirk Willem Te Velde, Head of the International Economic Development Group at the ODI, and Conservative MEP Daniel Hannan.
Over sixty representatives of Parliament, private sector and charities attended to discuss trade opportunities in the Commonwealth and the positive impact they could have on the poorest in the world. CWEIC was particularly delighted to welcome Commonwealth Business Forum supporters Malaria No More and CWEIC Strategic Partners, the Isle of Man Government.
Discussion centred around the importance of an open trading system that spreads prosperity through Commonwealth countries and is underpinned by shared Commonwealth values.
Senator Gorst spoke about Jersey's experience as a global trader, emphasising the Commonwealth's linguistic and legal similarities as a huge advantage.  He also praised CWEIC for their work facilitating trade and investment across the Commonwealth.
Dr Dirk Willem Te Velde referenced the 10 Commonwealth policies for trade and development booklet produced by ODI and Trade Out of Poverty which can be found here, and the inquiry launched by Trade Out of Poverty and supported by CWEIC, examining the Commonwealth's potential to help developing countries trade out of poverty.
---