Greater Kuala Lumpur positions itself as hub for multinationals at CWEIC Roundtable – 'Kuala Lumpur as the Commonwealth gateway to ASEAN'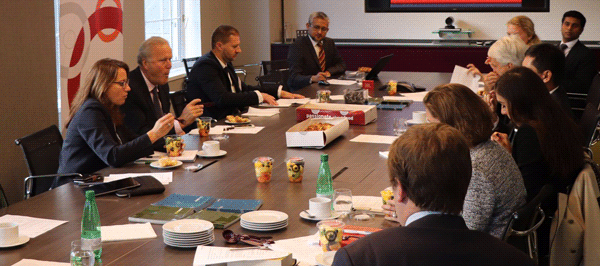 In partnership with Benoy CWEIC hosted a breakfast session on 'Kuala Lumpur as the Commonwealth gateway to ASEAN' on 12th September. InvestKL CEO Datuk Zainal Amanshah presented the opportunities for investment in Kuala Lumpur and discussed potential challenges with CWEIC members.
As a multi-award winning international architecture and master-planning firm responsible for numerous projects in Malaysia, CWEIC Strategic Partners Benoy were the ideal hosts to share experiences of working in Kuala Lumpur. Their Malaysian projects include the Tanjung Aru Eco Development and the Subang Jaya City Centre.
The InvestKL presentation highlighted the areas which make Greater Kuala Lumpur a winning investment destination. Malaysia's robust growth figures (expected to be around 5% in 2017) indicate a fundamentally strong domestic market. The country produces 200,000 English speaking graduates each year, adding to an already strong labour force, whilst competitive costs and attractive government incentives further boost the business environment.
Increasingly, Greater Kuala Lumpur is positioning itself as a regional operating hub providing access to the wider ASEAN marketplace of ten Southeast Asian countries who have a combined GDP that is the third largest in Asia.
Participants also focused on Malaysia's leading role in Islamic and Green Finance and how greater links to London could be created in these areas. Malaysia's ability to both help companies gain access to China was highlighted and to help ASEAN as a whole gain better access to Commonwealth markets in Sub-Saharan Africa.
---