Lord Howell hails the modern Commonwealth as 'the Mother of all Networks'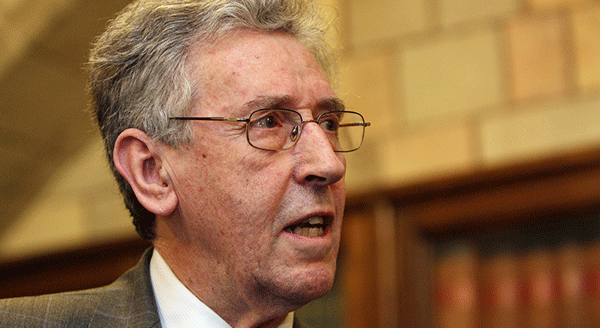 Lord Howell addressed the pre-Commonwealth Heads of Government Meeting (CHOGM) Commonwealth Roundtable on the 19th October to set out his view of the Commonwealth as the "Mother of all networks" in a digitised world.
The President of the Royal Commonwealth Society stated that the Commonwealth today is the most dramatic example of a network in the modern sense, with an intricate and dynamic set of linkages between the 52 member states.
Lord Howell also set out his view on the factors that facilitate global trade. As well as international WTO rules he argued, "In more practical terms successful trade depends upon intimate and closely linked patterns of finance, of trade insurance, of common approaches on tax and interpreting a range of regulations." In his view, this makes the Commonwealth an ideal trading platform.
Lord Howell also asserted that services are the key growth area in international trade. They now make up a quarter of all trade receipts and consultancy group McKinsey suggest that more than half the wealth generated by international trade now comes from services. Therefore, member states should make services trade a priority area at the Commonwealth Business Forum next year.
Lord Howell concluded "let us remember that while world free trade is a powerful force for good, (and indeed the means of upholding a rules-based order in a troubled world), the key ingredient is trust and it's supporting pillars of common language, traditions, standards and above all, respect for the rule of law".
With the Commonwealth's similarities in these areas, and ever growing organic ties, it is fair to say that it is now the "Mother of all networks", he finished.
---