Universities UK International Director Vivienne Stern on last week's India-UK University and Industry Roundtable

Last week's round table between Indian industry leaders and UK universities, which formed part of the Confederation of Indian Industry's annual visit to the UK presented a fantastic opportunity. UK universities already work with their university counterparts in India in a wide range of ways, and the volume of this collaboration is growing all the time as the Indian university and research system grows in strength. But there is so much more we can do together to contribute to the economies of both our countries.
In the UK, universities routinely work with employers and industry partners. From ensuring the relevance of curricula, so that graduates emerge with the skills employers need, to collaborating on research to solve industry problems or create new products or services, the links are widespread and deep.
The prospect of widening these networks internationally is deeply exciting. Both universities and industry partners benefit from these collaborations. For universities, the wider the network of industry collaborations, the greater the stimulus to research, and the greater the potential impact of the application of new knowledge. For industry, the opportunity to contribute to research agendas, and to universities understanding of the frontier questions and skills needs has the potential to help companies maintain a competitive edge.
Discussion at the round-table merely scratched the surface of what we might do by connecting our universities, and Indian industry. Discussion focussed on the contribution UK universities might make to building education capacity to meet India's skills needs, in partnership with Indian universities. It touched on opportunities to encourage talent flows – UK academics already participate in significant numbers in the Government of India's GIAN scheme. More could be done to encourage inward student flows, including by offering industry placements to UK students. The benefits of such an initiative would be mutual and long term. Finally we discussed potential to support the growth of Indian industry investment in R &D, drawing on models which enable industry partners to collaborate with universities in PhD training, and mechanisms to enable knowledge transfer between universities and industry partners who currently find it difficult to understand what might be on offer, and how they might access relevant expertise.
There was also real enthusiasm to understand how the Commonwealth network could be used as a vehicle to promote collaboration, including through efforts to mutually recognise qualifications.
This is the second occasion the CII and UK university leaders have met in this format. Our challenge is to keep the conversation going, and to realise some of the opportunities it reveals. We are committed to doing that.
About the Author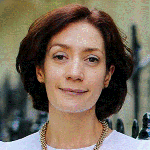 Vivienne Stern
Director
Universities UK International
Vivienne Stern is the Director of Universities UK International (UUKi) which represents UK universities around the world and works to enable them to flourish internationally.
Prior to her role in UUKi, Vivienne was Head of Political Affairs at Universities UK. In this role she led the sector's response to several major pieces of legislation relating to universities, including the Higher Education Act 2004. She previously worked in the UK Parliament for the Chair of the Education and Skills Select Committee, and as a higher education policy specialist working on topics including quality, student experience, innovation and university-business links.
She is a Director of Universities UK; a member of the Board of the UK India Research and Innovation Initiative and the Strategic Partnerships in Higher Education Fund; she is a member of the British Council's Education Advisory Group and a number of other Boards and Committees."UK and India: so much to offer each other in higher education, research and innovation.
---