News
CWEIC Convenes Global Advisory Council Meeting at Marlborough House
News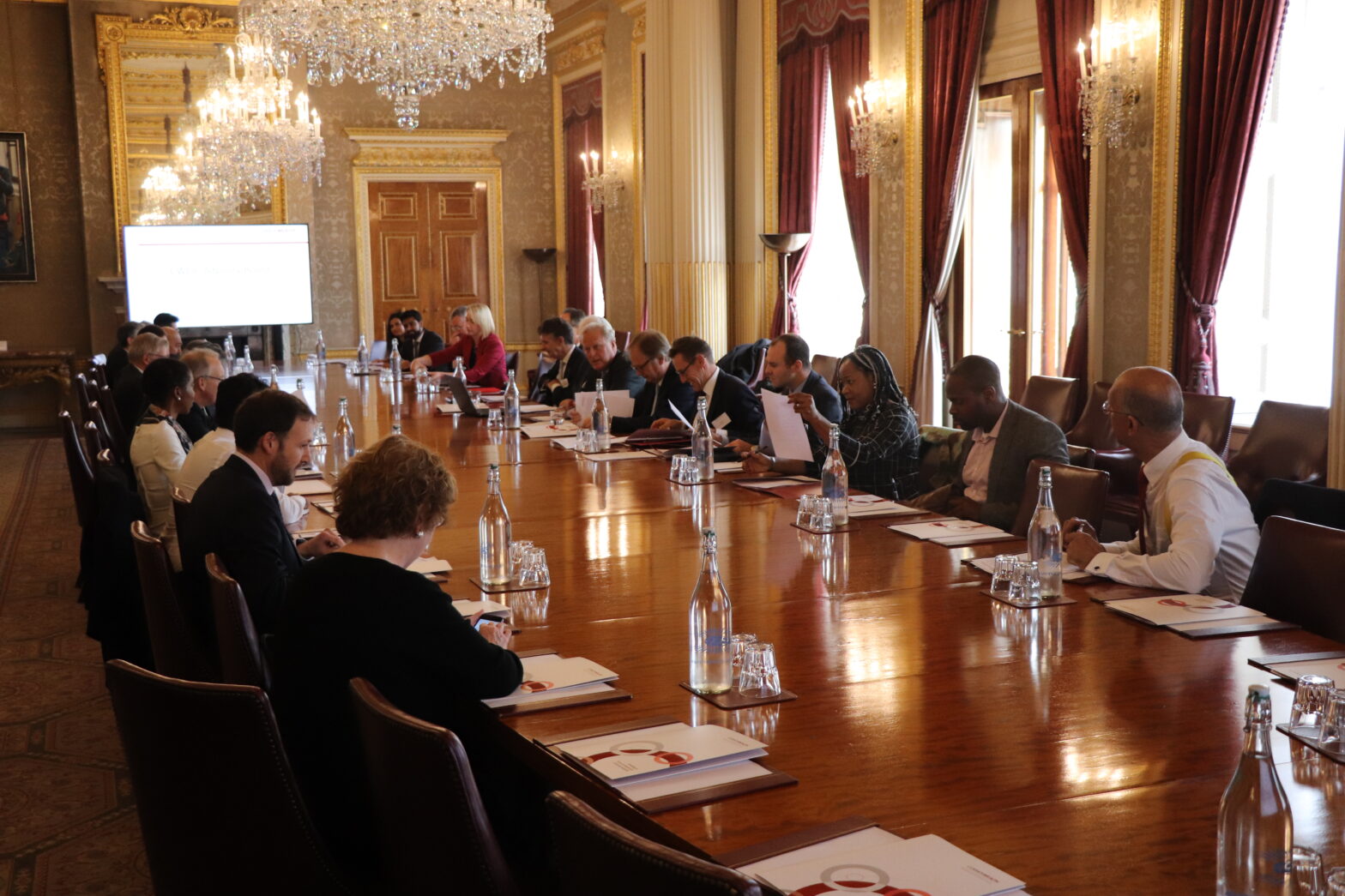 Members of CWEIC's global Advisory Council convened at Marlborough House on 24th October for October's Advisory Council meeting.
Representatives from CWEIC's Strategic Partners came together for a comprehensive update on the organisation's activities across the Commonwealth, and to contribute towards discussion regarding future events and programmes.
After a welcome and report on new Strategic Partners, an news from CWEIC's three international hubs followed. Reports from Tony Collingridge (Malaysia), Obinna Anyanwu (Nigeria) and Raymond Huang (Singapore) documented the hard work that the individual hubs have been engaging in to expand CWEIC's Commonwealth footprint. The organisation has already welcomed a host of new Partners from these locations, as well as hosted trade delegations and events, and connected members of our network with one another, and with external businesses in their respective geographies.
Next on the agenda was a presentation on CWEIC's SME development programme CommonwealthFirst, which was complimented by a presentation and address from Shalom Lloyd, Founder of Naturally Tribal and a CommonwealthFirst Export Champion. Shalom not only joined our recent event in Lagos, Nigeria, but is a regular attendee at CWEIC's events, and has continued foster new relationships through CWEIC's network.
Finally, proceedings closed with a discussion on CWEIC's 2018/19 activity programme. CWEIC has an exciting and busy calendar shaping up both in the run-up to Christmas, and into Spring next year, and thus it was an opportunity to present and inform on key events and projects. These include international trade missions and conferences, as well as a host of smaller scale roundtables, receptions and one day events.
CWEIC wishes to thank all those in attendance, and for any of those unable to attend who wish to receive a pack from the meeting, please get in touch with Abdul Hamza at abdul@cweic.org.