Lord Howell on the unique suitability of the modern Commonwealth to trade in the network age
August 25, 2017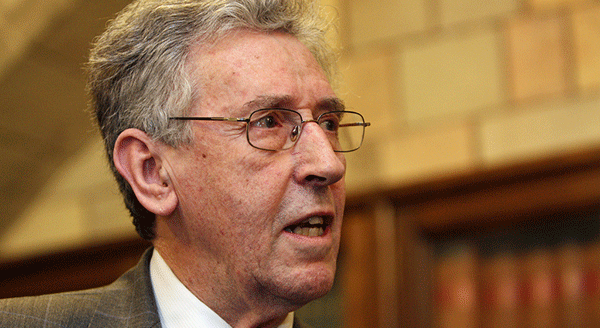 Brexit, March's Commonwealth Trade Ministers Meeting and the upcoming Commonwealth Business Forum and Summit in 2018 have led to a heightened interest in Commonwealth trade. Britons wonder how far they can depend on old Commonwealth friends to provide new trading avenues post-Brexit, whilst Commonwealth countries wonder if and how the old network can still be of benefit to them. On the judgement of Lord Howell of Guildford, former Commonwealth Minister and President of the Royal Commonwealth Society, there is much to be optimistic about.
Lord Howell's case is based around a view of international trade that has moved on from seeing its key mover as only nation states and big bureaucracies. In age of mass, instant communications where data flows and knowledge services are worth as much as trade in goods – and can be moved without concern for distance – world trade is now much more fluid and network dependant.
More by luck than judgement, says Lord Howell, the Commonwealth, with its shared linguistic and cultural links, has emerged as the ideal platform for this type of connectivity. For services based economies in particular (e.g. Singapore's is 75% service based), the opportunities are huge. One only needs to consider how the City of London's financial services sector has spread itself around the world to see how the same can apply to other sectors in other countries with the Commonwealth's facilitative influence.
To those for whom the Commonwealth is primarily a values organisation promoting good governance and human rights – nothing to do with trade, Lord Howell makes the point that the two are inseparable. Trust and shared values create the framework in which investment becomes easier. They also translate into shared legal frameworks which further facilitate ease of business between Commonwealth nations.
Indeed, for countries to truly leverage the potential of Commonwealth trade, Lord Howell argues that we must look at these relationships holistically, with co-operation on areas like good governance, security and social policy all playing their part in facilitating business. Britain for instance may not get very far in expanding its trading ties with India whilst ignoring Indian concerns regarding student visas etc.
With the Commonwealth Business Forum and Summit coming up in London in April 2018, there is a clear opportunity to increase co-operation throughout the network. As Lord Howell points out, many of the countries represented will be some of the fastest growing economies in the world, from East Africa and India to the Far East. A hugely exciting opportunity and Lord Howell hopes that it can be the ideal platform to cultivate the Commonwealth's vast trading potential in this digital age of connectivity.