British & Commonwealth Chamber of Commerce in Finland (B3CF)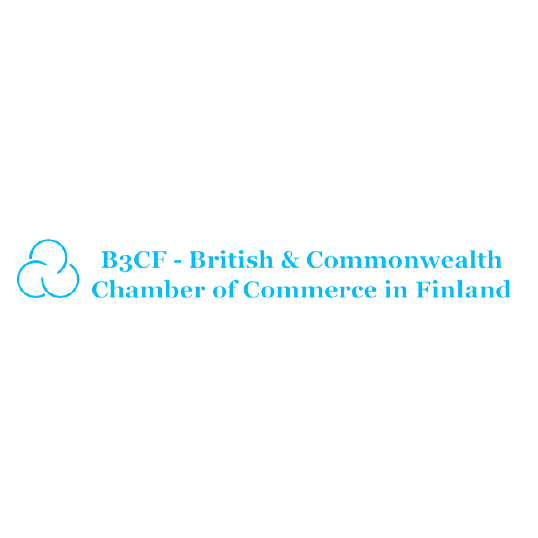 The B3CF is committed to building, strengthening and sustaining business between Finland the United Kingdom and the rest of The Commonwealth since its establishment in 2008.
Our mission is to serve our members as a pro-active resource, based on the three tenets of "Voice, Information and Profit advantage (VIP)".
Our relationship to influential and well-connected resources, such as the Commonwealth Enterprise & Investment Council (CWEIC), British Chambers of Commerce (BCC), The Royal Commonwealth Society (RCS) and the Genesis Initiative (GI) helps further our boundaries and connections, giving one more piece of leverage for cementing success.
www.b3cf.com
ADVISORY COUNCIL NOMINEE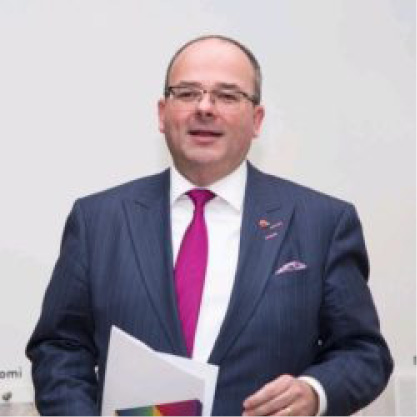 Garry Parker
Chairman
British & Commonwealth Chamber of Commerce in Finland (B3CF)
Garry is a Board level Public Affairs professional with a strong track record in EU and international business lobbying for over 25 years in Brussels, the UK and Finland.
Garry's passion for international business and better enterprise policy began over 20 years ago when he helped rescue and build his family's small furniture manufacturing and specialist joinery businesses in Cambridgeshire, UK.
He moved on after university and the British Army to pioneer the UKs small business lobbying in Brussels. He soon developed a grasp of the EU policy process within the then rapidly expanding European Association of Crafts, Trades and SMEs (UEAPME) and the UKs Forum of Private Business (FPB), successfully campaigning for legislation such as the EC Directive combatting late payments in commercial transactions and the Reduced VAT rate for labour-intensive services. He served on numerous EC consultative bodies and was an alternate UK Member of the European Economic and Social Committee (Group 1, employers).
After more than six years in Brussels, he returned to the UK to run the Westminster Parliament's All Party-Parliamentary Small Business Group and to head Public Affairs for FPB. He served as a City Councillor in Peterborough for three years and as policy chairman for his Party Group. In 2004 he wound up the family businesses. Since 2006 he has been resident in Finland, with his Finnish wife and two sons, and runs a business facilitation company.
In Finland, Garry was encouraged to establish, and has chaired, the British & Commonwealth Chamber of Commerce in Finland ry/rf (B3CF) since 2008. He was also Board member and Chairman of the Council of British Chambers of Commerce in Europe (COBCOE), securing its merger with the British Chambers of Commerce (BCC) in 2019. Garry also holds two UK non-executive directorships for UK business representative organisations, The Genesis Initiative Ltd., and the Small Business Bureau Ltd. He co-founded ELSA Alumni Finland ry in 2006 to help law students and young lawyers do better in Europe.
Garry co-founded the Royal Commonwealth Society Nordic-Baltic Hub in Finland, with Vladislav Dobrokhotov, in 2017. Garry has mentored executives from listed companies, advisory and law firms in Finland about public affairs and trade & investment practice in the UK and other Commonwealth countries. Garry has numerous trusted contacts in politics and Government at national, EU and, uniquely for one in Finland, Commonwealth levels. Garry is a British citizen, with degrees in law and legal practice from Nottingham Law School, The Nottingham Trent University, England.