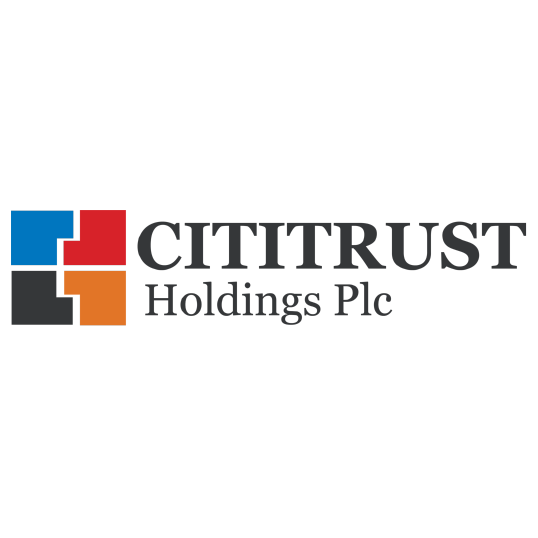 CITITRUST Holdings Plc is a Pan African diversified investment Holding Company established to seize the emerging opportunities in Financial Services Industry and Alternative Investments. The firm's aspiration is to be the gateway and catalyst for mobilising capital for growth and development across Africa.
Cititrust Holdings Plc history dates back to 2007 with the establishment of Cititrust Financial Services Limited, a Financial Services Holding Company based in Lagos, Nigeria. In 2017, The Group Launched its African Expansion Plan and the Group Structure with establishment of CITITRUST DEVELOPMENT PARTNERS Plc. Today CITITRUST HOLDINGS PLC is a Non – Operating Investment Holding Company and all our services are carried out through our various subsidiaries across Africa.
Our services include Commercial Banking, Investment Banking, Wealth Management, Pension Management, Insurance and Alternative Investments; and these are carefully thought-out in pursuant of the Group's ambitious pan-African investment strategy for diversification and return enhancement.
As stated in our investment mandate, we always drive our subsidiaries to "play the game better", we often aim to "change the game" via helping our companies with acquisitions, new product development, expanded business strategies, and accessing new sources of capital.
At the opening of FY 2020, our strategic focus included scaling up the business operations in our 16 countries of operations namely; Nigeria, Ghana, Cote D'Ivoire, Kenya, South Africa, Uganda, Malawi, Rwanda, Senegal, Tanzania, Botswana and Liberia – with acquisition and upgrading of our licenses, and opening more digital branches over the usual brick and mortal branches. The turndown of events unpredicted in 2020 did not stop us in achieving our strategic goals and below are strives achieved;
In 2020, our Nigeria operations successfully acquired the following companies – Core Capital Limited; Atlass Portfolios Limited; Core Trust and Investment Limited; and Great Hope Insurance Brokers Limited.
In Ghana, Credit Microfinance Bank Limited was acquired; our Fund Management and Pension Licenses in Ghana were renewed, despite the tough Ghana Financial Services Market terrain.
In South Africa, CITITRUST Financial Services (PTY) Limited was issued an NCR (National Credit Provider) License to operate nationally in South Africa. (ii) CITITRUST Capital Management (PTY) Limited, South Africa was authorized as a Financial Services Provider in terms of the Financial Advisory & Intermediary Services Act 37 of 2002.
CFS Group Plc, Nigeria, a subsidiary of CITITRUST Holdings Plc, launched a wholly-owned Asset Management Company subsidiary, CITITRUST Asset Management following the receipt of approval from the Securities and Exchange Commission (SEC).
Registrar of Financial Institution, Malawi approved the grant of a license to South Atlantic Asset Management, Malawi (a subsidiary) to operate as a portfolio manager. The portfolio Manager will target Malawian and African Clients in the diaspora – this is in pursuant of the Group's ambitious pan-African investment strategy for diversification and return enhancement.
In Kenya, we had obtained the licence to commence Fund and Asset Management Business by Capital Market Authority of Kenya – Cititrust Asset Management Plc, Kenya. By Q1 2021, Our full-fledged Commercial Banking Operations in Liberia will commence on a full scale; concluding engagements is currently ongoing with Central Bank of Liberia.
CITITRUST embarked on "EMEA Growth Strategy" – a daunting objective to take on a region as broad as Europe, Middle East and Africa in one swoop. As at date, CITITRUST has successfully secured Investment banking license in the United Kingdom (UK) and licensing almost completed in Mauritius and the United States of America.
Our awards in 2020 so far include; The Global Banking and Finance Award ("Decade of Excellence Investment Holding Company, Africa 2020 category); International Business Magazine Award ("Best Investment Holdings Company in Africa 2020" and "Excellence in Financial Services Africa 2020"), our Group Chief Executive, Mr. Adeyemi Adefisan-Williams also featured in Forbes Africa 2020.
As at date, CITITRUST has over 30 subsidiaries across Africa with numerous branches. Within the context of a challenging global and local operating environment (i.e. COVID-19 Headwinds and lock-down containment measures); CITITRUST has been able to thrive amidst the decreasing economic growth rate, which makes our return to performance even more remarkable and achieved financial results and performance, indicative of a resilient portfolio, diversified revenue streams, and ultimately it shows a sustainable and a future assured Investment Company.
ADVISORY COUNCIL NOMINEE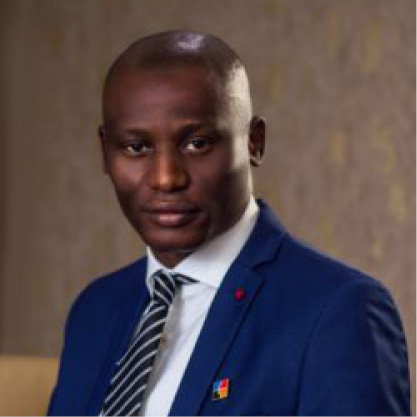 Yemi Adefisan
Group Chief Executive
Cititrust Holdings Plc
Bio Yemi Adefisan has been widely exposed to business formation, strategy and planning in the course of his career spanning over twenty (20) years' experience ranging from banking, Oil and Gas, Real Estate, Manufacturing and Logistics Industry.
Yemi is a consummate Banker and Financial Expert, he had previously worked with Seven Up Bottling Co. Plc, Pacific Bank Limited (Unity Bank Plc), Crystal Microfinance Bank Limited, Skye Bank Plc, EAIN Capital Group, Fast Credit Limited.
He obtained a Master in Business Administration from Ladoke Akintola University of Technology, Ogbomosho, Oyo State, Metropolitan School of Business and Management, and University of Chichester (Distinction), UK. A Fellow of Microfinance Association UK, National Institute of Marketing of Nigeria (Chartered) and Institute of Management Consultant. He is also a member of the Nigerian Institute of Management (Chartered), Institute of Directors (IOD) Nigeria, Nigerian Economic Summit Group (NESG) and Honorary Senior Member of the Chartered Institute of Bankers of Nigeria.
He has attended several Executive Management and Board training programs at IESE Business School Barcelona, Spain. Lagos Business School, The Wharton School of the University of Pennsylvania, USA, The Housing Finance, Canada, Strathmore University Business School, Kenya.
He sits on the Board of over 15 Companies across Africa. He is currently the Group Chief Executive of CITITRUST Holdings Plc.