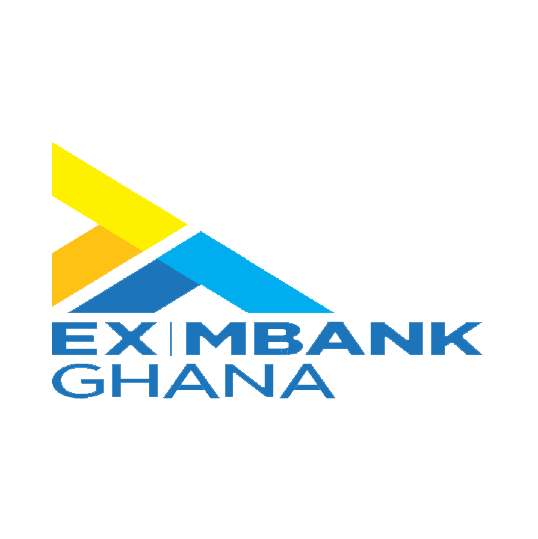 The Ghana Export-Import Bank (GEXIM) was established by The Ghana Export – Import Bank Act, 2016, Act 911 in Ghana.
This Act transformed the Export Trade, Agricultural and Industrial Development Fund (EDAIF), a government agency owned wholly by the government into the Ghana Export – Import Bank.
The main objectives of the Ghana Export – Import Bank are as follows:
To support and develop, directly or indirectly trade between Ghana and other countries. (The Bank will assist exporters to compete internationally by acting as an intermediary between
National Governments and exporters by providing export financing facilities to support their oversees activities
To build Ghana's capacity and comprehensiveness in the international market-place.
The Bank has its head office in Accra, the capital of Ghana with four (4) branches sited in Kumasi, Tamale, Takoradi and Ho.
PROJECTS THAT ARE FUNDED OR SUPPORTED BY GEXIM
Supports Cultivation of Raw materials for Industry such as cashew, oil palm and shea nut
Support the setup and expansion of Industrial Revitalization/Value Addition in sectors such as pharmaceuticals, salt and industrial starch
Supports Import Substitution in areas especially of poultry, sugar and rice
Support Establishment of Industrial Parks and Special Economic Zones; i.e. the creation of enabling environment for the setup of industrial and special economic zones through the provision of necessary infrastructures; i.e, electricity, water and telecommunication. Targeted interventions will be introduced to resolve, where possible, access to land.
Strategic Anchor Industries – Raw Material base – to support the setup of these industries with backward integration; i.e, the supply of good quality raw materials
Export Diversification of Non Traditional Export (NTE): the Bank will support this sector with soft credit, asset acquisition, financing and working capital support.
SME Development – support this sector with soft credit, asset acquisition, financing and working capital support especially in agriculture and agribusiness.
One District One Factory – the Bank will indirectly be contributing immensely to the success of the Government flagship programme (1D1F)
ADVISORY COUNCIL NOMINEE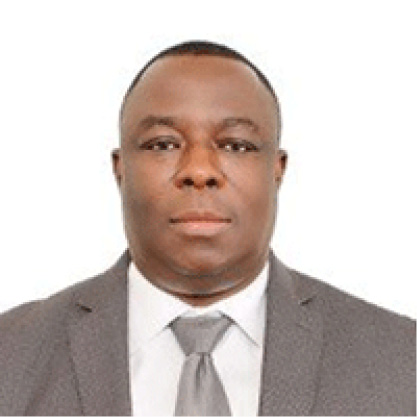 Lawrence Agyinsam
Chief Executive Officer
Ghana Export-Import Bank
Mr. Lawrence Agyinsam is banking and financial management expert with over 20 years combined experience and functional expertise in Banking, Finance and Investment Management. He has unique insights and experience in both public and private sector financial management, having held senior management and leadership positions in both sectors over the course of his career. Lawrence's experience in the financial sector spans the whole spectrum of bank management. He has been involved at the senior level, in the formulation and implementation of commercial banking strategy and delivering results across key business indicators.
Prior to his appointment as CEO of Ghana EXIM Bank, Lawrence was the Group CEO of Broadview Group, a financial services holding company consisting of Broadview Trust (pension trustees), Broadview Capital (investment and asset management) and Broadview Consult. He was responsible for the overall strategic planning, policy development as well as management and development of staff to achieve company objectives.
Lawrence also had an extensive career in commercial banking over a combined period of 10 years with Bank of Africa Ghana (formerly AmalBank) and United Bank of Africa (UBA-Ghana), where he held senior/executive management positions in various capacities as Head of Retail Banking, Head of Corporate Banking, General Manager-Business Development and Executive Head of Commercial Banking. Prior to this Lawrence worked as an IT/Finance Consultant with UT Financial Services (now UT Bank), where he advised the CEO on financial services technology and software.
Lawrence has also worked in the public sector, mainly in financial management function. He first worked with the Ghana Institute of Management and Public Administration (GIMPA) as an information analyst and was later hired by the Food and Agriculture Organisation of the United Nations (FAO) as a budget management specialist, covering a number of Anglophone program countries.
Mr Agyinsam holds an MBA in Finance from the Leicester University, United Kingdom, and has several certificates and diplomas from various institutions locally and international. He is also a certified lead trainer and motivational speaker with vast experience in undertaking training for both corporate entities and individual professionals.