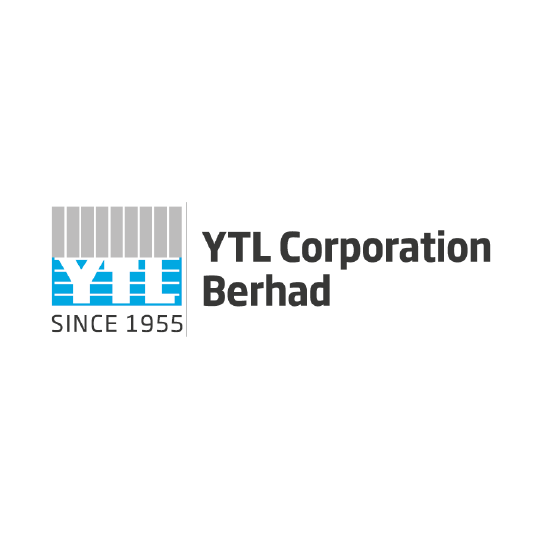 YTL Corporation Berhad is an integrated infrastructure developer with extensive operations in countries including Malaysia, the United Kingdom, Singapore, Indonesia, Australia, Japan, Jordan and China and total assets of RM70.4 billion (US$17.2 billion).
The core businesses of the YTL Group comprise utilities, construction contracting, cement manufacturing, property development and investment, hotel development and management, e-commerce initiatives and internet-based education solutions and services.
YTL Corp is amongst the largest companies listed on Bursa Malaysia Securities Berhad (the Kuala Lumpur stock exchange) and is a component of the FTSE4Good Bursa Malaysia Index which represents listed Malaysian companies with the best CSR standards. YTL Corp has also had a secondary listing on the Tokyo Stock Exchange since 1996 and was the first non-Japanese Asian company to list on the Tokyo exchange.
YTL Corp, together with its listed entities in Malaysia (YTL Power International Berhad, YTL Land & Development Berhad, and YTL Hospitality REIT), has a combined market capitalisation of approximately RM24.6 billion (US$6.2 billion). YTL Corp also has a stake in Singapore-listed Starhill Global REIT, which owns prime retail assets in Singapore, Malaysia, Japan, China and Australia.
The YTL Group is committed to producing world-class products and services at competitive prices. This corporate philosophy has enabled the YTL group to build up a growing customer base of more than 12 million customers globally over the last 30 years.
ADVISORY COUNCIL NOMINEE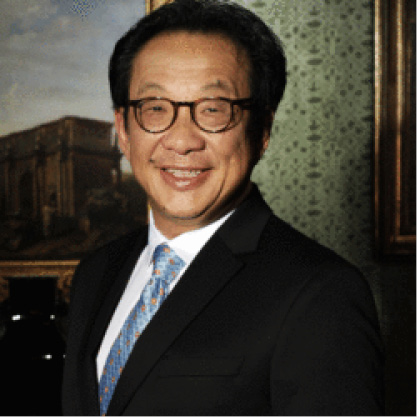 Tan Sri (Sir) Francis Yeoh Sock Ping KBE, CBE
Executive Chairman
YTL Corporation Berhad
Francis Yeoh is Executive Chairman of the YTL Group of Companies. The Group has a combined market capitalization of RM29.1 billion (US$7.1 billion) and total assets of RM74.7 billion (US$18.2 billion). He is Chairman of YTL PowerSeraya Private Limited, one of the biggest electricity companies in Singapore, Chairman of Wessex Water Limited in the UK and Executive Chairman of Malayan Cement Berhad (formerly known as Lafarge Malaysia Berhad) following its takeover by YTL Cement Berhad in 2019.
He is Founding Member of the Malaysian Business Council and Capital Markets Advisory Council, Member of Asia Business Council and he is an Independent Non-Executive Director of The Hong Kong and Shanghai Banking Corporation Limited.
In 2010, he was made Primus Inter Pares Honoree of the Oslo Business for Peace Award by a panel of Nobel Laureates, for actively advocating socially responsible business ethics and practices.
He received the Lifetime Achievement Award for Leadership in Regulated Industries at the 7th World Chinese Economic Summit held in London in 2015 and he was named CEO of the Year at the Asian Power Awards in 2017.
Francis Yeoh was awarded the Commander of the Most Excellent Order of the British Empire (CBE) by Her Majesty Queen Elizabeth II in 2006. He was bestowed the Order of the Rising Sun, Gold Rays with Rosette by His Majesty the Emperor of Japan in 2018. In the same year the Italian government conferred upon him the honour of Grande Officiale of the Order of the Star of Italy. In 2019 Francis Yeoh was awarded the Knight Commander of the Most Excellent Order of the British Empire (KBE) by Her Majesty Queen Elizabeth II.
He graduated with a Bachelor of Science degree in Civil Engineering from the University of Kingston (UK) and received an Honorary Doctorate of Engineering. He is a fellow of the Institute of Civil Engineers in London. He was also conferred an Honorary Degree of Doctor of Laws by the University of Nottingham (UK).