News
2nd Annual Commonwealth-Bangladesh Bangabandhu Sheikh Mujibur Rahman Green Investment Award presented to Eco Brix at Commonwealth Trade and Investment Forum
News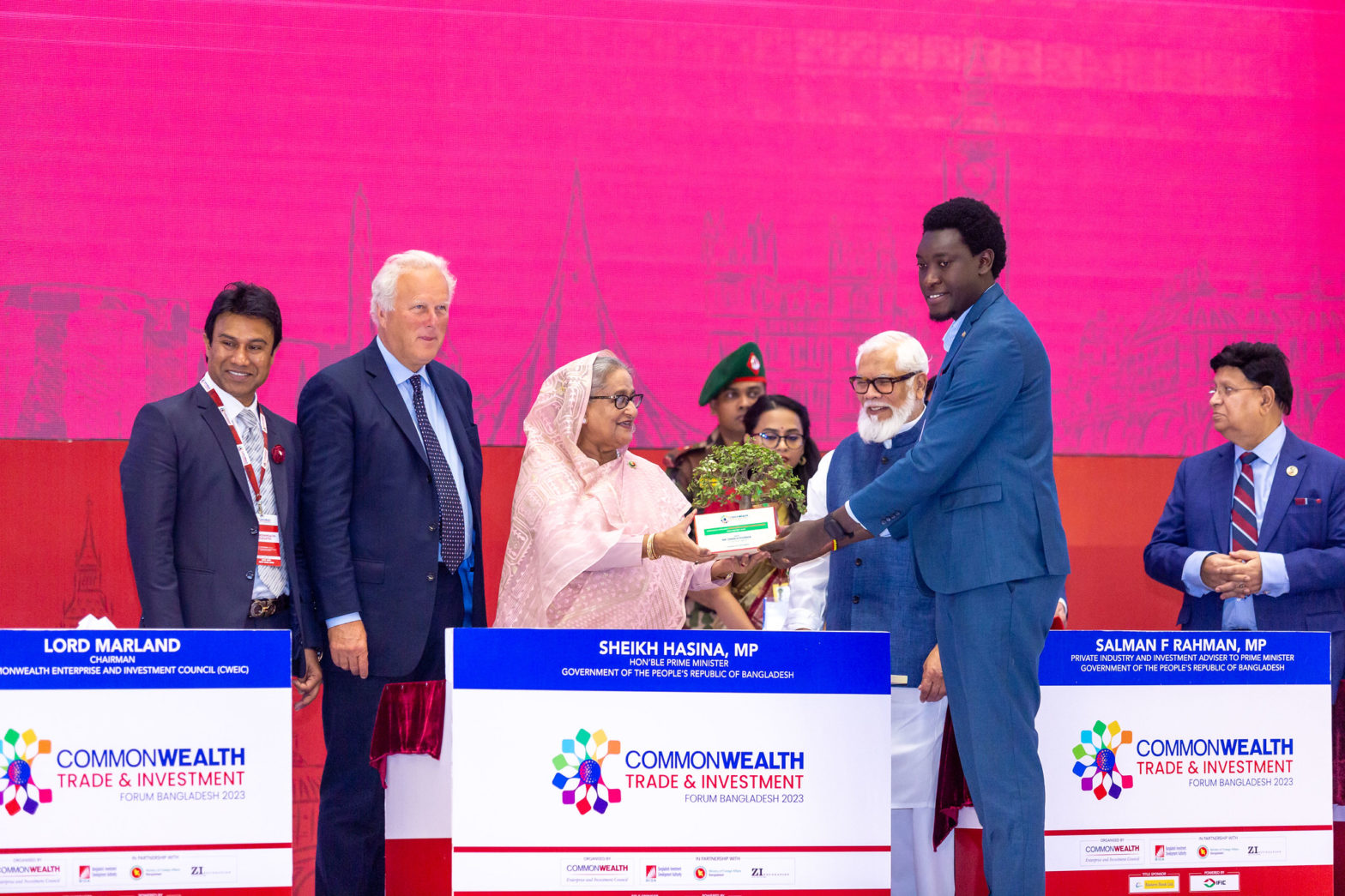 HE Sheikh Hasina MP, Honourable Prime Minister, Government of the People's Republic of Bangladesh presented the 2nd Annual Commonwealth-Bangladesh Bangabandhu Sheikh Mujibur Rahman Green Investment Award to Mr Sinan Kitegenda, CTO, Eco Brixs, Uganda at the Opening Ceremony of the Commonwealth Trade and Investment Forum.
CWEIC, through its Commonwealth wide network of partner organisations and Strategic Partners, invited inspiring and technology innovative SMEs to apply for the 2nd Commonwealth-Bangladesh Bangabandhu Sheikh Mujibur Rahman Green Business Award.
Throughout the summer, CWEIC received applications from some of the best entrepreneurs and innovators from across the 56 Commonwealth member countries. Applications were evaluated by CWEIC to form a shortlist, which were submitted to our panel of judges.
The judges were selected to represent sustainability expertise, business, academia and Commonwealth values.
Mr Justin Mundy, International Sustainability Expert
Dr Joanna Newman MBE, Secretary General of the Association of Commonwealth Universities (ACU)
Mr Frank Hester OBE, Founder and Chairman, TPP Group
Lord Marland, Chairman, CWEIC
Prof. Saleemul Huq, Director, International Centre for Climate Change and Development (ICCCAD), Independent University, Bangladesh (IUB).
From the shortlist the judges choose Eco Brix, an Ugandan SME, who is working to revolutionise the recycling sector and inspire other businesses to take a more sustainable path.