News
Investor Showcase: Lagos Free Zone
News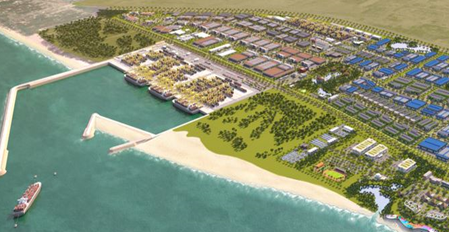 CWEIC is delighted to be hosting an Virtual Investor Showcase on the Lagos Free Zone on Thursday 12 November (0930-1100 GMT) .
This Webinar will introduce the Lagos Free Zone and its key value propositions to new investors and update existing partners on recent developments and advances. Registrations are now open – please click here to register
https://www.cweic.org/wp-admin/edit.php
The Lagos Free Zone (LFZ) is an 830-hectare development integrated within the Lekki Deep Sea Port that is currently being built in Lagos. The port will be the deepest port in Nigeria and one of the most modern in Africa. Owned and operated by the Singapore-based Tolaram Group, the LFZ will provide a work-live-play ecosystem designed to ease doing business in Nigeria and West Africa. Investors and businesses in LFZ are guaranteed a host of preferential policies and tax incentives by the Federal Government of Nigeria.
The zone's masterplan was designed by the firm Surbana Jurong, behind projects like the Kigali City masterplan in Rwanda and the Rakhine Deep Sea Port in Myanmar. The current plan divides the LFZ into industrial, logistics and mixed-use area, supported by world-class infrastructure, facilities and services.
When fully developed, LFZ will host more than 100 major businesses and is set to contribute around 2 per cent of Nigeria's GDP. Current tenants of the Lagos Free Zone include Kellogg's (USA), Colgate (USA), Salim Group (Indonesia), Arla Food (Denmark), and BASF (Germany).
Click here to register for this event and find out more about the LFZ and the incentives it offers to businesses and investors.