News
Advancing Business Education: New Website Launches ABE's Branded House Strategy
News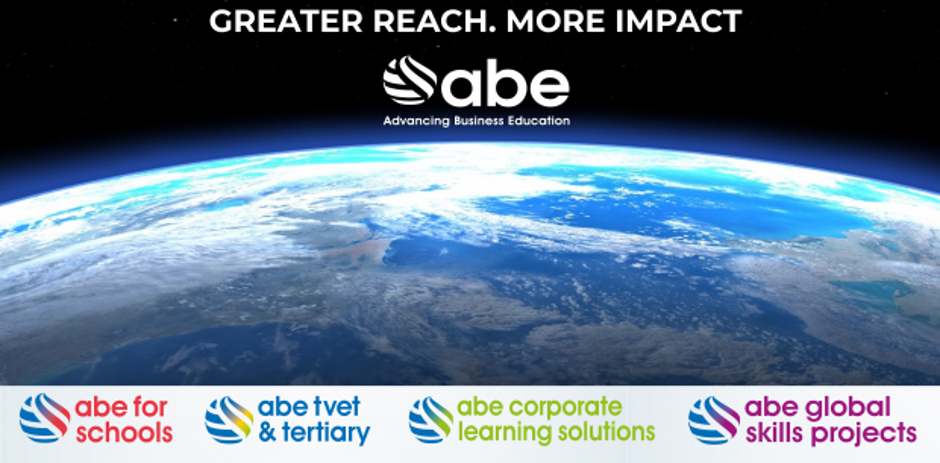 From 20th January 2020 CWEIC Strategic Partner the Association of Business Executives Ltd will be re-branded to the new name, ABE Global Ltd.
The Association of Business Executives was founded in 1973. The founding president was Lord Prentice, Minister of State for Overseas Development, and the first ABE exams were held in 1977 in London, Singapore and Hong Kong.
ABE now operates in more than 30 countries worldwide, serving a widening network of educational institutions, INGOs, corporations and governments. In recent years, ABE have expanded into a broader range of educational settings such as schools and supporting aid-funded projects, often in some of the world's most challenging environments.
ABE exists to empower people to transform their lives and communities through gaining high-quality, business, management and entrepreneurial skills. The Board of ABE believes that the new company name and strapline retains a strong connection to their illustrious heritage whilst providing the freedoms and flexibility required to move into new educational markets.
In addition, ABE have also launched an exciting set of sub-brands. This change sets out clear value propositions and tailored communications platforms for four distinct market categories; Schools, TVET and Tertiary education providers, Employers, and agencies working in the aid or donor funded education space. These sub-brands will all operate under the umbrella of the parent ABE brand.
As ABE continues to grow and diversify across the four categories, the branded house strategy will ensure that ABE becomes stronger and more relevant in each. CWEIC looks forward to supporting ABE's ambitions of helping individuals and businesses across the Commonwealth access business and entrepreneurial education.
You can find out more about ABE's brands, products and services, and their range of activities over the past 12 months by visiting www.abeuk.com.