News
Banking and Professional Services Webinar
News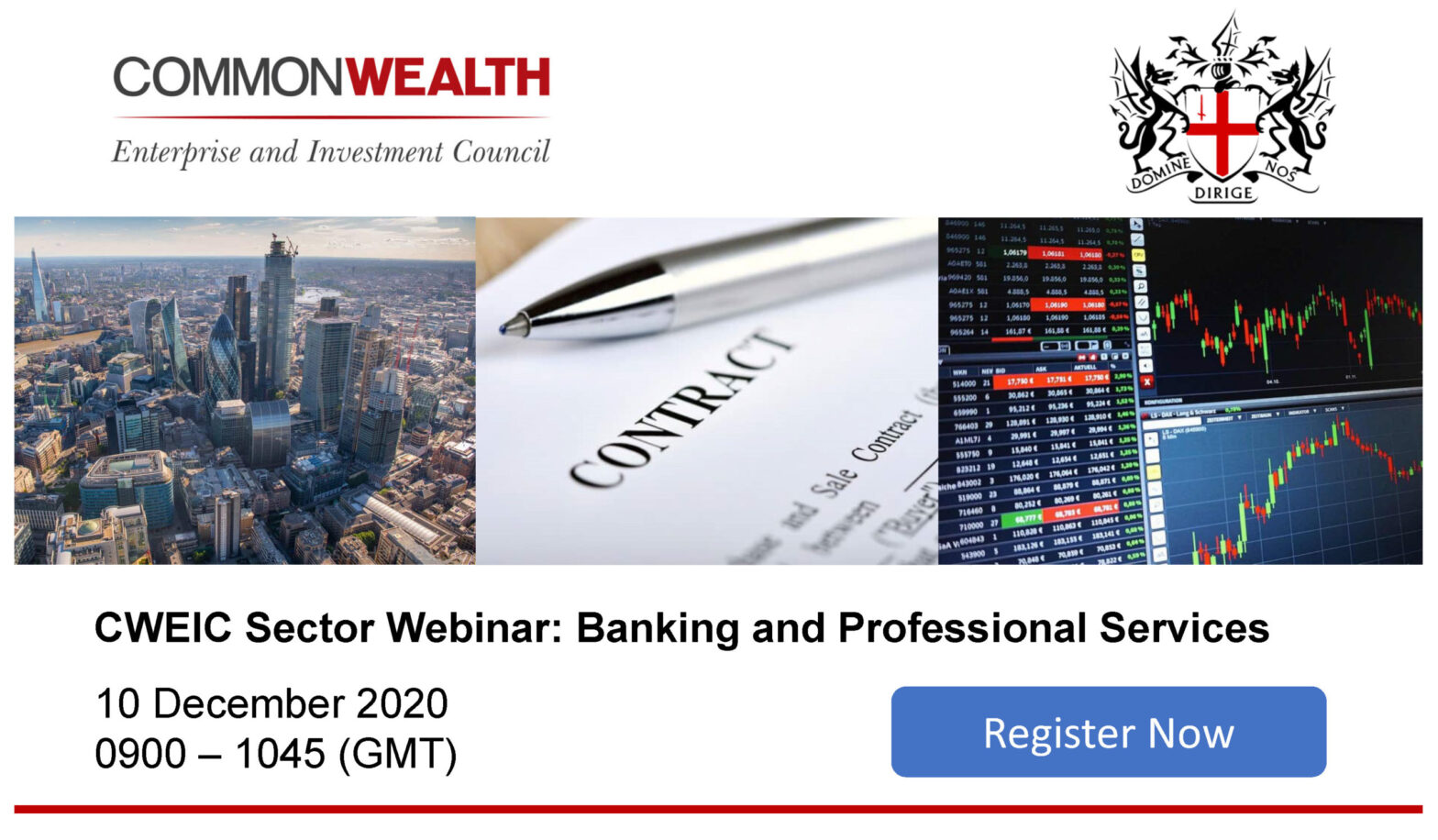 Global trade underpins prosperity and growth across the Commonwealth's economically diverse 54 member states. Trade in services has become a key part of this picture. In recent years, we have seen services emerging as the true backbone of the global economy. Technological advances have seen services trade expanded rapidly – at a faster pace than goods trade over the last decade – and many Commonwealth countries have become increasingly services-based.
And yet, we find ourselves in times where the prospect of increasing protectionism and market fragmentation threaten this progress. As the world stands on the brink of a new phase in the Covid-19 pandemic, there is a case to be made for international trade underpinned by functioning global markets as a clear route out of the crisis.
The City of London is a global hub for international services trade. Many across the City are working hard promote the value of services trade to global citizens and to advocate for policy debates which focus on services and goods trade holistically. As an 80% services economy, the UK has an opportunity to shape its Post-Brexit global trading relationships to break new ground in cross-border services and maintain London's position as the Commonwealth's global financial centre.
This webinar convened business leaders from banking and financial services both from the developed and emerging world, regulators, central bankers and government leaders. The discussion focused on the key issues facing professional services and the essential need to ensure that they remain at the heart of international discussions on trade and investment, including:
The importance of services trade when trade in goods dominates the discourse.
The value of FTAs vs regulatory cooperation in services trade.
The future of international institutions and global cooperation.
Welcome Remarks;
Lord Marland, Chairman, CWEIC
Alderman William Russell, The Rt Hon the Lord Mayor of London
Panellists including;
Catherine McGuinness, Chair of the Policy and Resources Committee, City of London
Cheryl Buss, Chief Executive, Absa International
David Bartlett, Director, Standard Chartered
Yemi Adefisan, Group Chief Executive – Cititrust Holdings Plc
Eshana De Silva, Chairman, National Development Bank Sri Lanka
Benjamin Amenumey, Chief Executive Officer, Universal Merchant Bank