News
Bassadone Automotive Group ships the first of its Covid-19 ambulance orders
News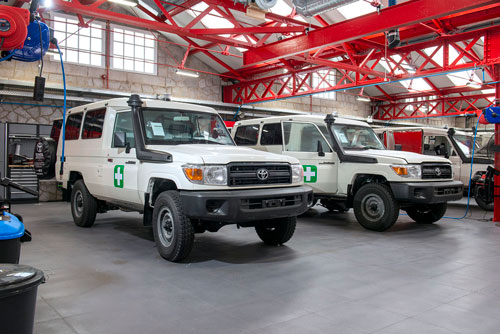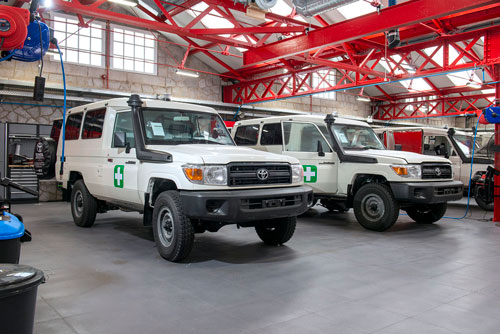 One of CWEIC Strategic Partners in Gibraltar, Toyota Gibraltar Stockholdings LTD (TGS), part of the Bassadone Automotive Group (BAG) has shipped the first of its Covid-19 ambulance orders.
ENABEL, a Belgium government agency ordered 4 Toyota Landcruiser ambulances from TGS. The specialist ambulances have been airlifted to the Democratic Republic of Congo to strengthen the local health authorities response to the Covid-19 pandemic. This was an urgent requirement with a tailor-made ambulance conversion, which was undertaken in TGS workshops in Gibraltar, all within 5 days of receipt of the order.
TGS was established in 1996 with the purpose to supply vehicles, on behalf of Toyota, for the UN and international aid organisations relief operations and humanitarian aid projects worldwide.
TGS has been instrumental in supporting key organisations in major disasters such as the 2004 tsunami in South East Asia, the 2010 Haiti earthquake, and the 2014 Ebola outbreak. In the Ebola outbreak alone, TGS mobilised to supply its customers with an excess of 500 converted Toyota ambulances for West Africa. TGS is active in its support for the UN and humanitarian aid organisations across the world with more orders of specialist vehicles being manufactured to help fight against the Covid-19 pandemic, and stands ready to support further requests.
To find out more about their crucial work please visit: www.toyota-gib.com
Established in 1904, Bassadone Automotive Group specialises in the export primarily of Toyota and Jeep vehicles to the UN, GO's and NGOs in developing countries. The Group has developed and expanded to its position as one of the leading independent automotive groups in Europe; 6,000 Toyotas are supplied yearly to the United Nations and NGO's. The Bassadone Group are also the agents for Peugeot, Toyota, Lexus, Hyundai, Kia, Honda, Suzuki, SsangYong, Jeep, Fiat, Alfa Romeo and Izusu.