News
Calling CWEIC Strategic Partners at COP28
News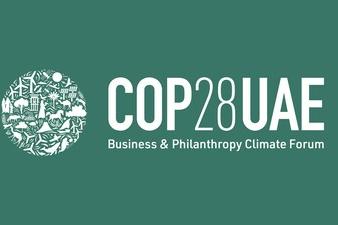 On behalf of the Sustainable Markets Initiative, we are delighted to extend an invitation to CEOs of our Strategic Partner Network to attend the Business & Philanthropy Climate Forum (BPCF) to be held alongside COP28.
Held concurrently with the heads of state-level World Climate Action Summit at the beginning of the two-week COP28 program, the Business & Philanthropy Climate Forum (BPCF) is COP28's multistakeholder engagement platform for the Private Sector, dedicated to driving cross-sectoral advancements towards achieving net zero and nature-positive goals. This CEO-level inclusive global gathering unites philanthropists and global business leaders, harnessing their dynamism, practical knowledge, wealth of resources, and capacity for delivering results to expedite climate and nature action.
His Majesty King Charles III will be in attendance at the Forum. To secure your spot, please register using the following link: https://bpcforum.cventevents.com/rmz1E. Kindly be aware that the Forum is exclusively open to individuals at CEO level.
The Sustainable Markets Initiative was launched by His Majesty King Charles III, when he was Prince of Wales in 2020.The Sustainable Markets Initiative's mandate, better known as the Terra Carta, has a mission to build a coordinated global effort to enable the private sector to accelerate the achievement of global climate, biodiversity and Sustainable Development Goal targets. The Terra Carta was launched in 2021 at the One Planet Summit and reflects a set of guiding principles and bold actions to 2030 – putting Nature, People and Planet at the heart of global value creation.