News
Cameroon and Gabon Hub Welcomes New British High Commissioner
News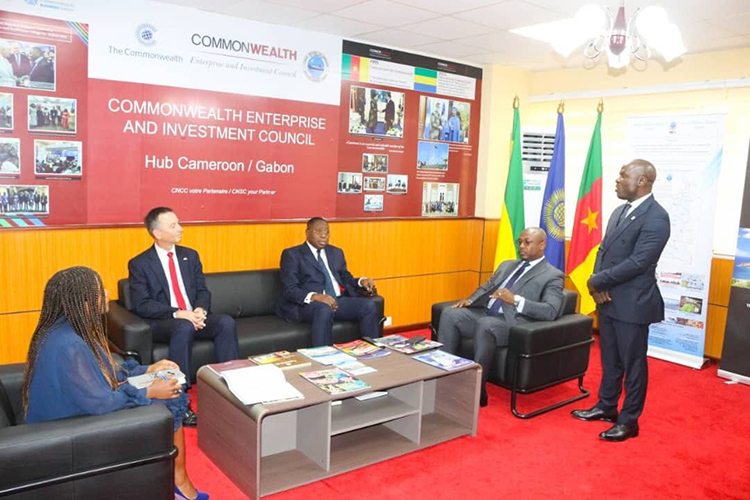 The CWEIC Cameroon and Gabon team had the pleasure of hosting the new British High Commissioner to Cameroon, H.E. Barry Lowen at our local Hub Office.
The High Commissioner Barry Lowen was welcomed by Mr Auguste Mbappe Penda, Chair of the Hub and Director General of the Cameroon National Shippers Council, along with Mr Cham Etienne Bama, Country Director for Cameroon and Gabon.
The visit provided a valuable opportunity for the High Commissioner and his delegation to gain insights into the CWEIC's Hub mission and the strategic role of the National Shippers' Council of Cameroon in promoting trade in Cameroon.
Discussions highlighted the Hub's activities, the Shippers' Council's efforts to engage other strategic partners in Commonwealth market integration, and the focus on trade facilitation infrastructure and sectors of interest to foreign investors.
H.E. Barry Lowen commended CNCC for its initiatives and support to the CWEIC HUB and emphasised the interconnectedness of trade relations, stating, "If you succeed, we all succeed."