News
CEO visit to Malta November 2022
News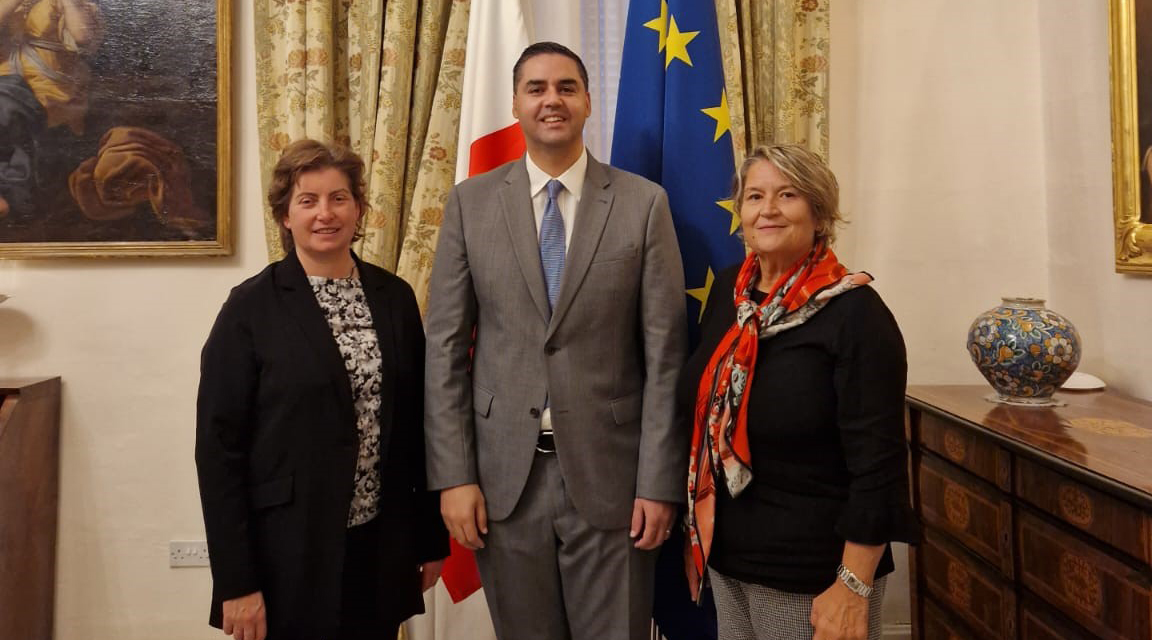 Rosie Glazebrook, CEO was received by Minister Ian Borg, Minister for Foreign and European Affairs and Trade to discuss future collaboration with Malta. The visit also involved meeting strategic partners in Malta to discuss business opportunities across the CWEIC network and build on their engagement following the Commonwealth Business Forum in Kigali and Commonwealth Games Business Forum, Birmingham.
Along with Phyllis Muscat, CWEIC Board Member, this was an opportunity to meet strategic partners including JCL Holdings, DB Group, SEED Consultancy and DF Advocates and discuss priorities for 2023 and how CWEIC can support their future plans.
The programme included meetings with the Chairman and CEO of Malta Enterprise and the Malta Chamber of Commerce to build further collaboration between Maltese businesses across the Commonwealth.
The visit came in the run up to the Commonwealth Trade and Investment Summit Dec 5th-6th in London which all CWEIC Maltese strategic partners are attending, alongside the Commonwealth Legal Network and Global Advisory Council meetings.