News
CII – Commonwealth Roundtable
News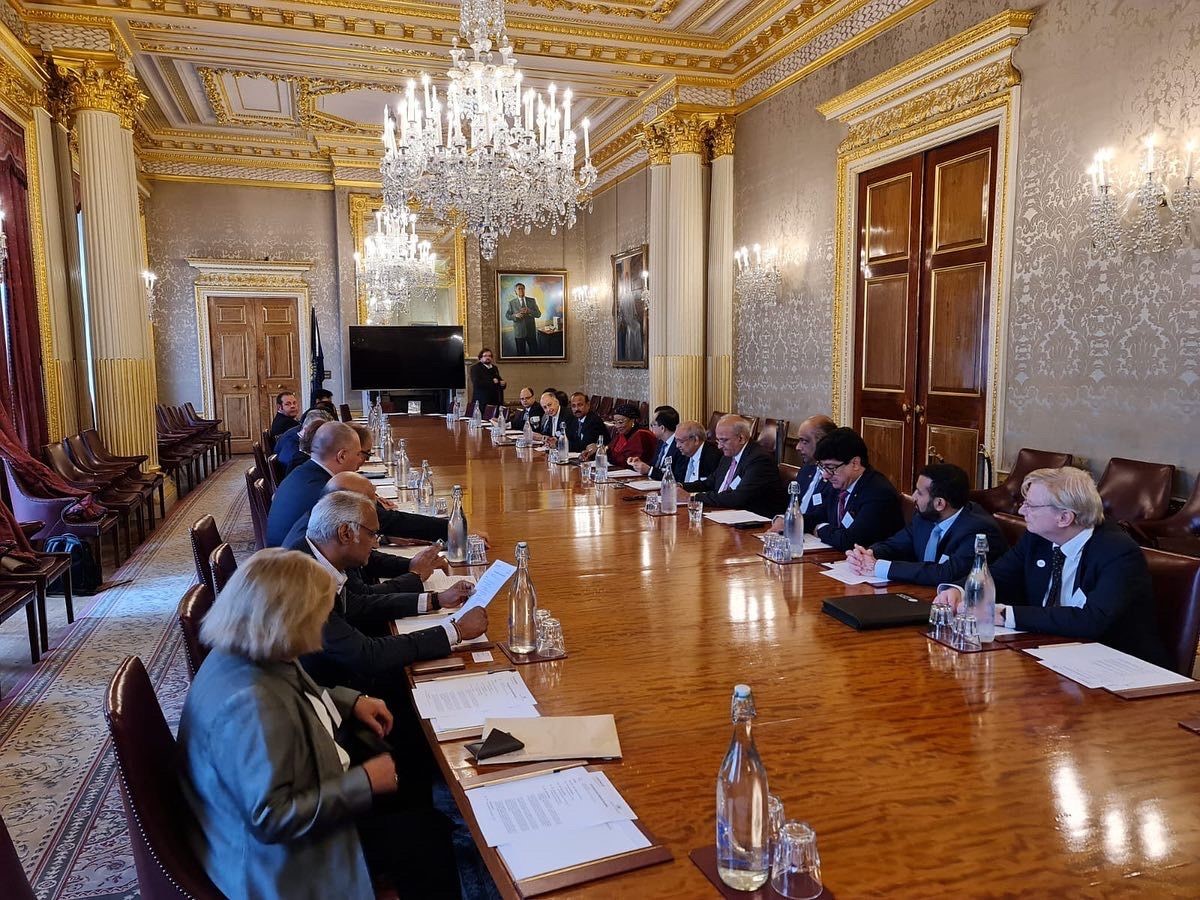 Continuing the annual tradition, CWEIC convened its Strategic Partners to meet with the Confederation of Indian Industry CEO's delegation to the UK.  Meeting in person for the first time in 3 years and co-Chaired by Lord Swire, Deputy Chair, CWEIC and Chandrajit Banerjee, Director General, CII the meeting discussed how to deepen Commonwealth-India ties.
Held at Marlborough House, the meeting was addressed by Mr R Dinesh, President-Designate, CII who provided an Overview of the Indian Economy, before opening the floor to discussions on the India-Africa Axis, a potential UK-India Free Trade Agreement (FTA) and how through partnership the Commonwealth Advantage can be strengthened.
Thank you to the Confederation of Indian Industry for making the trip to London and for their long-standing support.