News
Commonwealth Delegation to Cameroon
News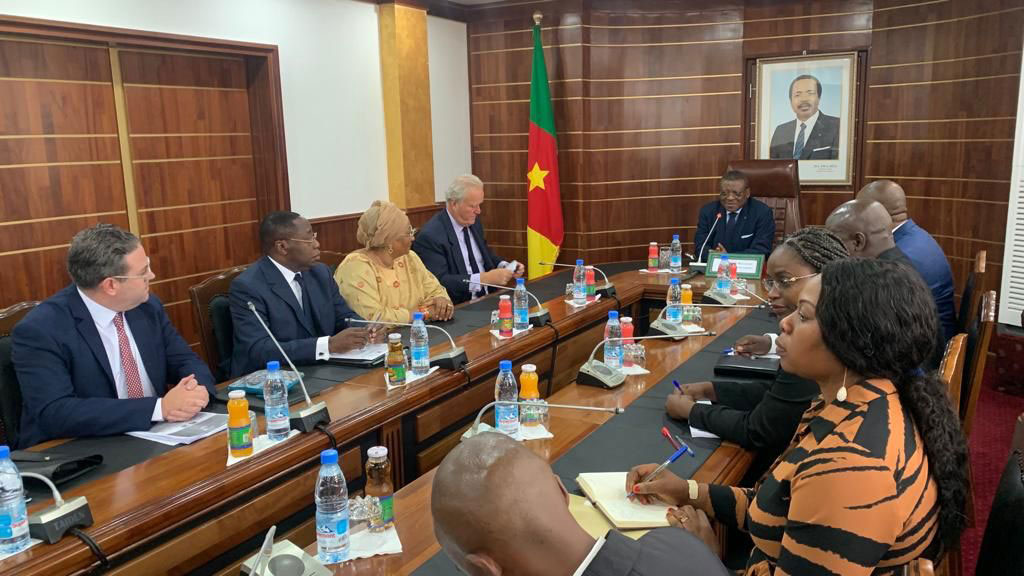 Building on the participation of the Cameroon Business Community at the Commonwealth Business Forum in Kigali in June 2022 , The Chairman of CWEIC Lord Marland accepted the invitation from HE Prime Minister and Head of Government of Cameroon Joseph Dion Ngute for a scoping visit to Cameroon as part of a regional visit including a stop in Gabon.
Lord Marland along with a delegation of CWEIC Strategic Partners including TPP and Prometheam, began the mission with a stop in the capital Yaoundé and an audience with the Prime Minister Joseph Dion Ngute, followed by a series of audiences with the Minister of Foreign Affairs , the Minister of Economy and Planning , the Minister of Commerce , Minister of Finance , Minister of Health , Minister of Higher Education , Minister of Secondary Education,  and the Chair of the Cameroon Investment Promotion Agency among other institutions.
The visit continued in Douala, the economic capital of Cameroon, with working sessions at Cameroon National Shippers Council, GICAM, Port of Douala , and Syndustricam among other private sector institutions. A highlight of the visit was the signing ceremony with the Port Authority of Kribi celebrating the beginning of their Strategic Partnership with CWEIC.
CWEIC and Cameroon engaged on the priorities within the Cameroon National Development Strategy and strategized on the support the Government of Cameroon and the private sector needed in making use of the Commonwealth's advantage.