News
Commonwealth-Kenya Trade Roundtable with Hon Moses Kuria, Cabinet Secretary for Investments, Trade and Industry
News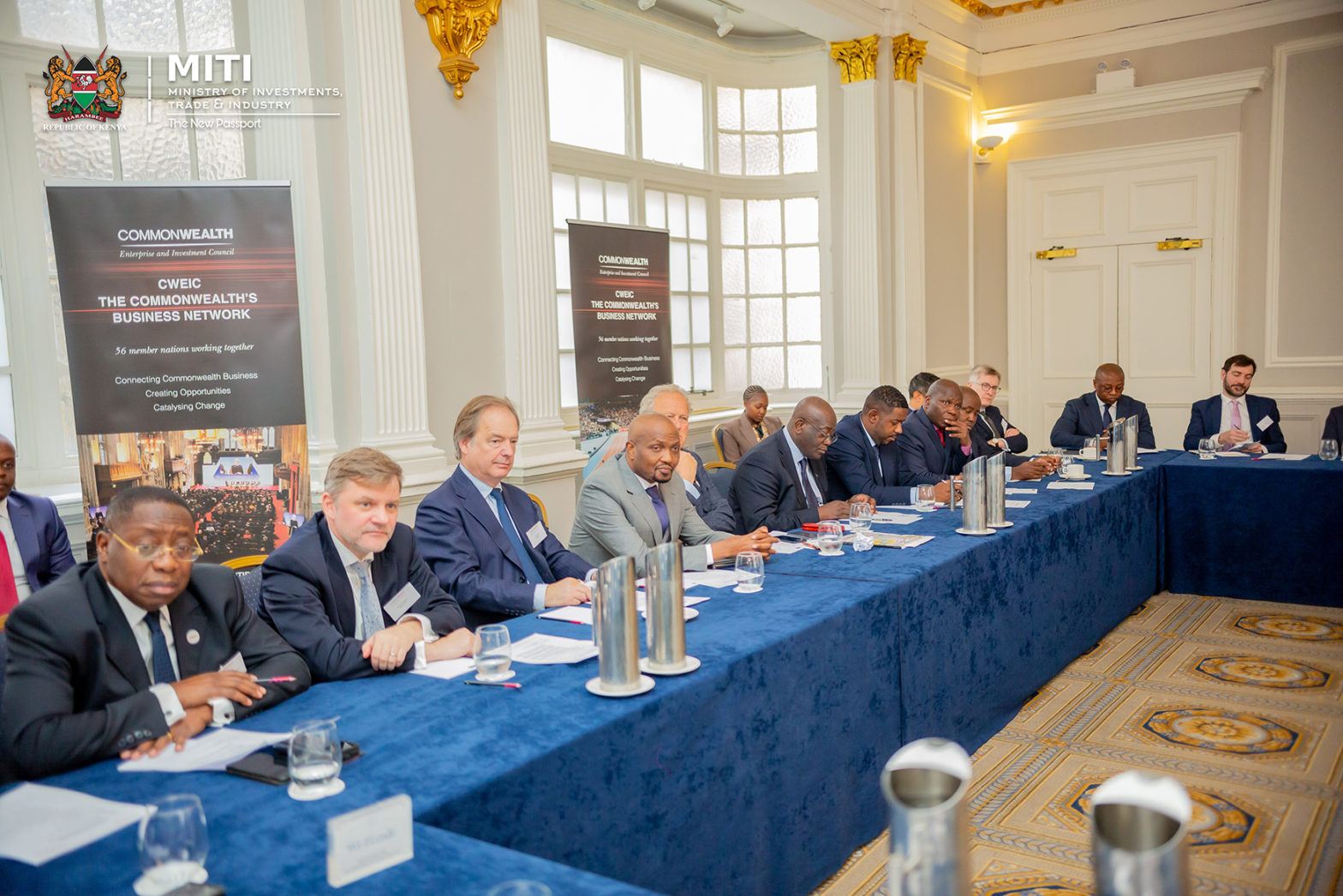 CWEIC was honoured to host Hon Moses Kuria, Cabinet Secretary for Investments, Trade and Industry, Government of the Republic of Kenya for a roundtable on "Strengthening Kenya-Commonwealth Trade".
The meeting included the High Commissioner of Kenya to the UK, His Excellency Mr. Manoah Esipisu, and Principles Secretaries, Abubakar Hassan Abubakar (Investment), Alex Wachira (Energy), and James Muhati (Economic Planning).
The Cabinet Secretary gave an overview of the investment opportunities in Kenya and how the Government is working to create the opportune landscape for business looking to grow their activities in the East Africa region. Key discussion topics included the energy transition in Kenya, access to finance and the financial services industry, and reducing barriers to trade.
The Government of Kenya became a Strategic Partner of CWEIC at the launch of our East and Central Africa Hub in February. We look forward to continuing our partnership to support Kenya-Commonwealth trade.