News
Commonwealth Trade and Investment Summit opened by The Rt Hon. Liz Truss
News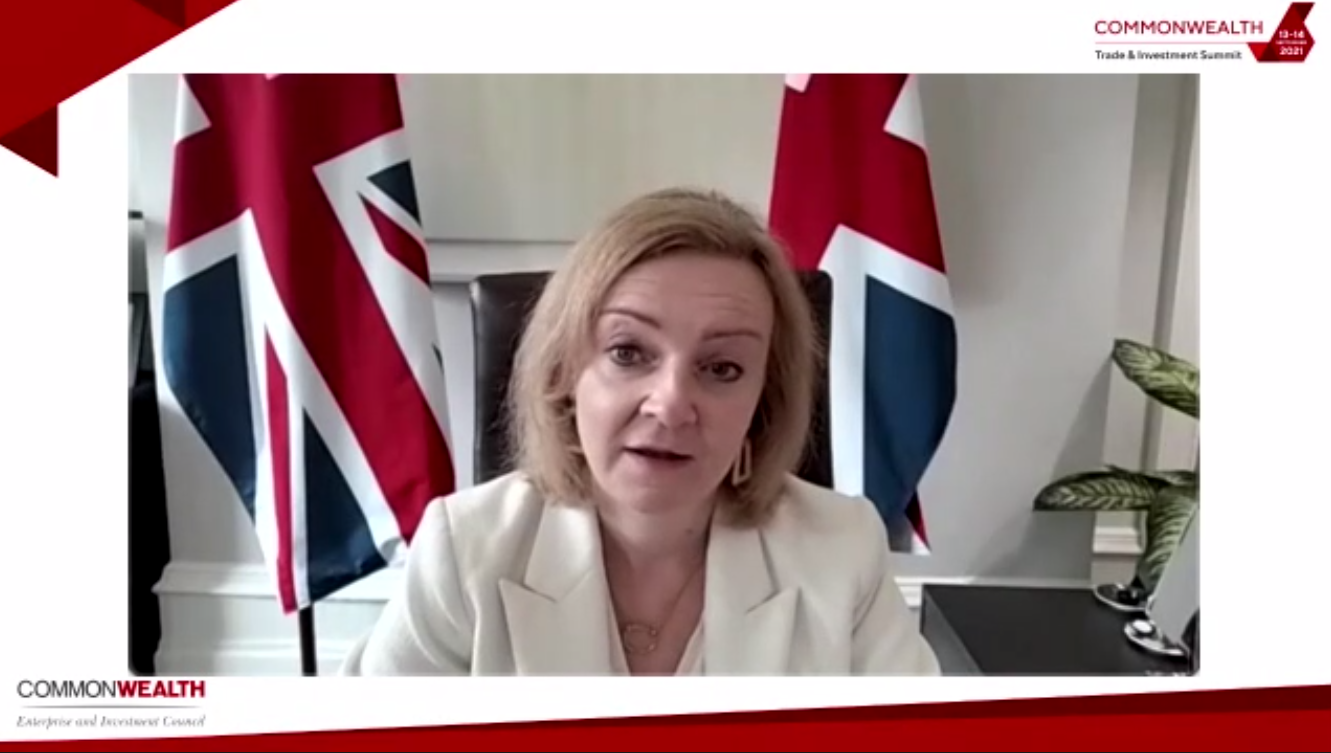 Last week, CWEIC was pleased to have the Commonwealth Trade and Investment Summit opened by the Rt Hon. Liz Truss, Secretary of State for International Trade, who has since been appointed Secretary of State for Foreign, Commonwealth and Development Affairs of the United Kingdom.
The Secretary of State highlighted the value of Commonwealth trade as countries emerge from the pandemic.
"There is a huge opportunity for us all, as The Commonwealth, to work together, given our shared values and opportunities to turbo charge free enterprise and free trade as we all look to recover from what has been a devastating pandemic.
Our common language and business practices reduce the cost of trade by 21% on average between Commonwealth members and The Commonwealth represents 33% of all votes at the World Trade Organisation (WTO).
As the UK embarks on its new independent trade policy for the first time in 50 years, we have secured deals covering 31 Commonwealth countries.
Half of the world's emerging cities are in the Commonwealth – it really is an economic powerhouse and the opportunities for the UK and other Commonwealth nations to deepen these relationships are absolutely huge.
We are looking forward to the COP 26 Summit, which is another opportunity to attract increased investment right across the Commonwealth as well as deepen links in green trade."
CWEIC was proud to host more than 30 high level speakers from across the Commonwealth.