Gibraltar
Ease of doing business

-

out of 190 countires

(World Bank, 2019)

Business Language

English

GDP per Capita

$92,843

UK is $41,030

(IMF, 2019)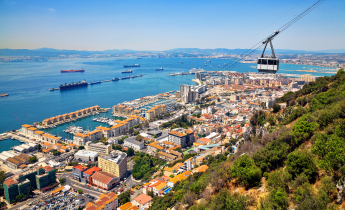 All Hubs
Economic and population growth
Gibraltar is a vibrant British Overseas Territory situated at the southern tip of the Iberian Peninsula, strategically positioned at the gateway of the Mediterranean. Gibraltar shares a land border with Spain to the north. 14 kilometres to the south is Morocco, on the other side of the Strait of Gibraltar, one of the world's most important shipping lanes.
Gibraltar has a population of 32,000. The working population is 29,995, half of which cross the border daily. Of the 15,275 daily commuters 9,726 are Spanish.
Gibraltar is a world leader, offering a well-regulated and transparent jurisdiction where the financial services sector, one of the foundations of Gibraltar's buoyant economy, is supported in a modern environment with high quality infrastructure, a well-respected, innovative and robust regulatory system, and a stable, democratic political system. To these strengths, Gibraltar adds an enviable choice of highly qualified experts providing professional services to firms, investors and entrepreneurs. This has developed alongside the new online industries and business sectors in particular that of Distributed Ledger Technology (DLT). In this industry, Gibraltar, since the launch of the unique 2018 regulatory framework for the sector, has rightfully claimed it to be the first of its kind anywhere.
Gibraltar is home to many of the world leading firms spanning across industries such as financial services, maritime services to e-gaming, tourism and beyond.