Malaysia
Ease of doing business

12th

out of 190 countires

(World Bank, 2019)

Business Language

English

GDP per Capita

$11,414

UK is $41,030

(IMF, 2019)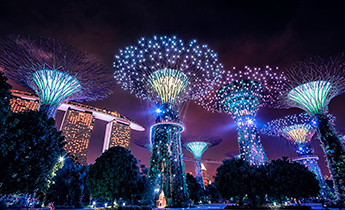 All Hubs
Economic and population growth
Since gaining independence in 1957, Malaysia has successfully diversified its economy from one that was initially agriculture and commodity-based, to one that now plays host to robust manufacturing and service sectors. These have propelled the country to become a leading exporter of electrical appliances, electronic parts and components, in addition to being a leading exporter of palm oil and a net exporter of oil. Services account for some 58% of GDP.
Malaysia is one of the most open economies in the world with a trade to GDP ratio averaging over 130% since 2010. Openness to trade and investment has been instrumental in employment creation and income growth, with about 40% of jobs in Malaysia linked to export activities. After the Asian financial crisis of 1997-1998, Malaysia's economy has been on an upward trajectory, averaging growth of 5.4% since 2010, and is expected to achieve its transition from an upper middle-income economy to a high-income economy by 2024.
Source: World Bank, Economic Report Malaysia.
As with most economies, Malaysia's GDP contracted 5.6% in 2020 because of the effects of Covid-19 but is expected to rebound strongly by 6.5-7.5% in 2021 as measures to reflate the economy kick in and production levels return to normal.
Government economic vision
Shared Property Vision: To achieve sustainable growth with fair and equitable distribution across different races and different income groups. The aim is to provide a decent standard of living to all Malaysians by 2030.
Malaysia has seen a steady improvement in its business climate for domestic small and medium-sized enterprises, moving up three places to a global rank of 12th out of 190 economies in the latest rankings. The consistent efforts to make regulations more efficient, accessible and simple have facilitated a conducive business environment for Malaysia's local entrepreneurs. These demonstrate the government's commitment to the expansion of business opportunities, innovation, job creation and reassurance for aspiring entrepreneurs and others in the private sector, according to the World Bank.