News
CWEIC and the Uganda National Chamber of Commerce and Industry explore avenues of cooperation at stakeholders' dinner in Kampala
News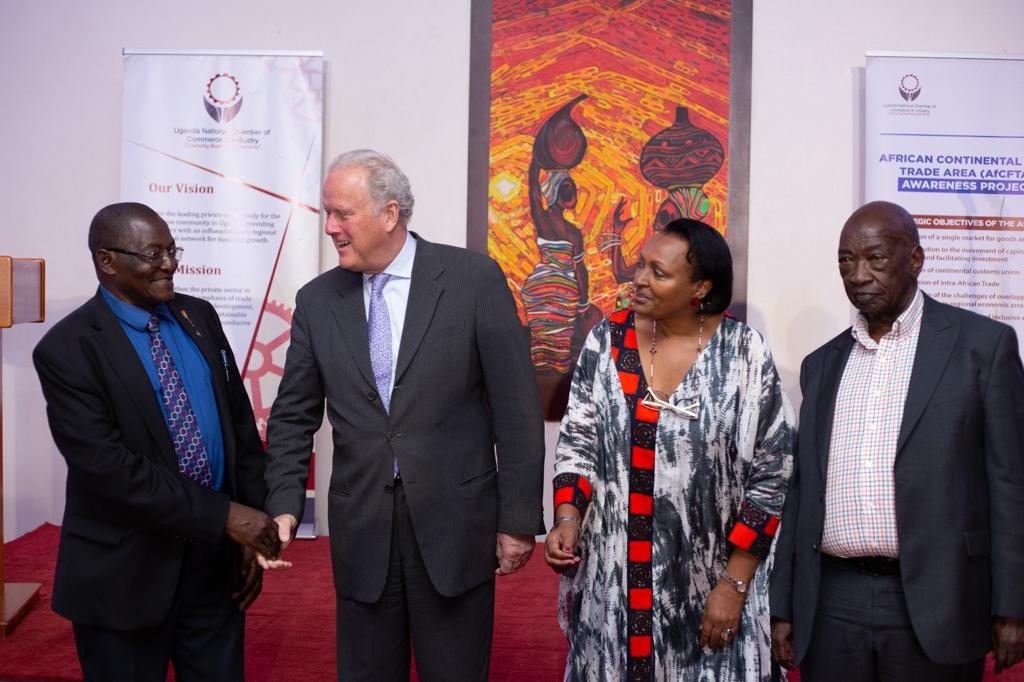 Lord Marland was delighted to attend a private sector stakeholders' dinner in Kampala, hosted by the Uganda National Chamber of Commerce and Industry (UNCCI).
Attendees included private sector companies from a number a sectors, as well as the heads the country's investment and export promotion agencies.
The Minister of Trade Hon. Francis Mwebesa was the chief guest, alongside the Minister for ICT, Dr. Chris Baryomunsi and the Deputy Central Bank Governor, Michael Atingi-Ego.
Minister Mwebesa commented "To progress, we need to have an ideal exchange with global counterparts such as the Commonwealth Enterprise and Investment Council".
Ms Olive Kigongo, the President of the UNCCI said "UNCCI and CWEIC are working together to provide avenues for collaboration between Ugandan businesses and the Commonwealth."
Read the full account of the stakeholders' dinner via: https://www.pmldaily.com/business/2023/02/uganda-to-leverage-commonwealth-enterprise-and-investment-council-to-maximize-production.html
CWEIC would like to thank UNCCI President Ms Olive Kigono for her assistance in organising the event and leading on the engagement between CWEIC and UNCCI, and to the Secretary General of UNCCI, Ms Blessing Immaculate Owomugisha