News
CWEIC attends the 18th edition of the "CII-EXIM Bank Conclave on India Africa Growth Partnership" in New Delhi
News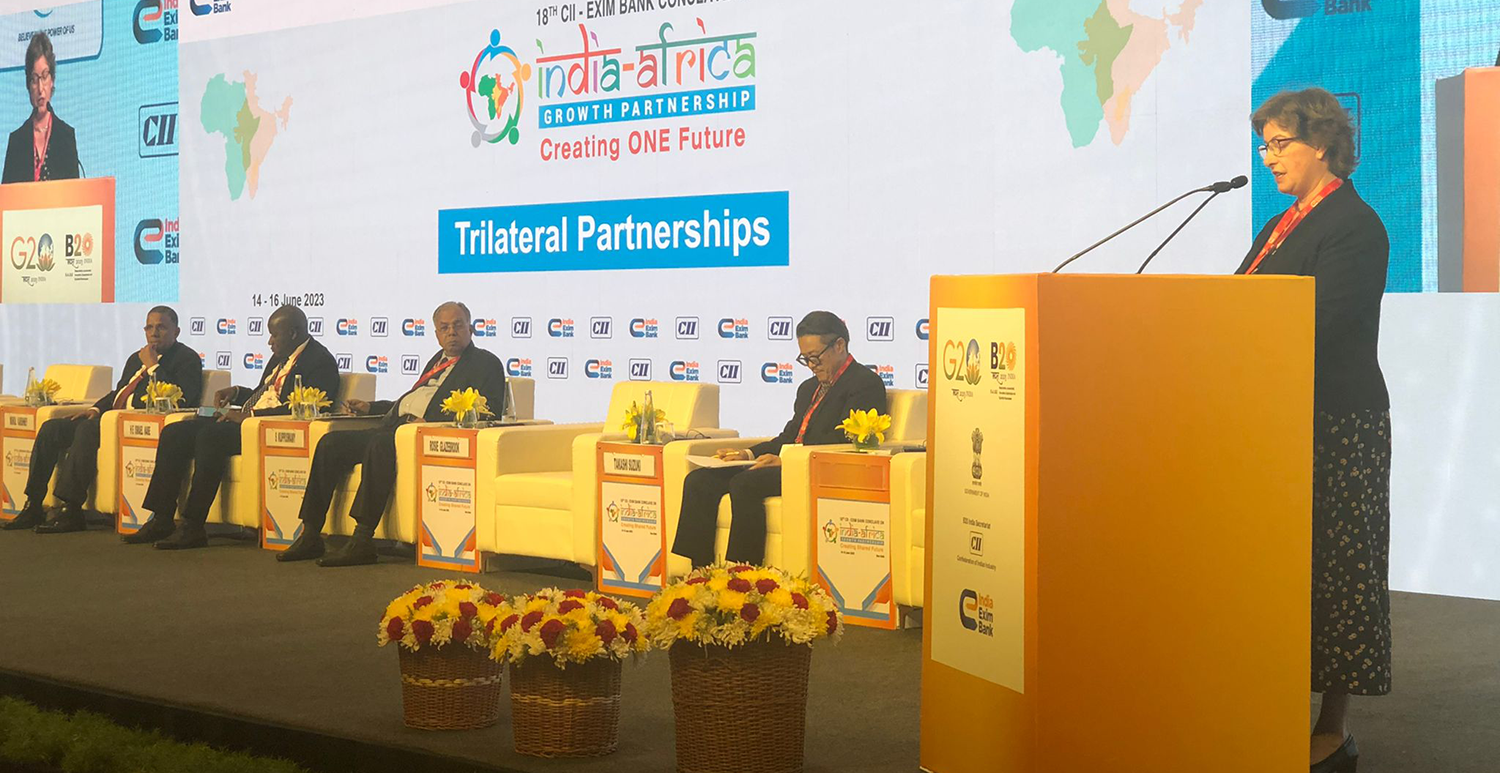 CWEIC took a delegation of Commonwealth businesses to the 18th edition of the "CII-EXIM Bank Conclave on India Africa Growth Partnership". The Confederation of Indian Industry (CII) has been a Strategic Partner of CWEIC for 8 years and we were delighted to continue our strong relationship by facilitating the participation of our Strategic Partners at the Conclave.
The Conclave, with the theme of 'Creating Shared Future' was held at The Taj Palace, New Delhi from June 14-16, 2023. The 3-day conclave was jointly organised by the Confederation of Indian Industry (CII) and EXIM Bank of India, in association with the Ministry of External Affairs and the Ministry of Commerce & Industry, Government of India.
The India-Africa trade volume stood at nearly US$100 billion in 2022-23, but there is room for further growth with India and Africa making up 3 billion of the world population. The Conclave focused on how to achieve this growth sustainable and environmentally conscious.
Our CEO, Rosie Glazebrook, addressed the Conclave on "Trilateral Relationships" and spoke about the importance of the Commonwealth as a facilitator for economic growth and sustainable developments by bridging the gaps between Africa and India with financing opportunities.
28 African ministers were present at the conclave. There was a representation of 45 African countries and more than 800 delegates. For the first time, delegates from 25 non-African countries including many Commonwealth countries participate.
The CWEIC delegation also met with H.E. Felix Mbayu, the Minister Delegate to the Minister of External Relations in charge of Relations with the Commonwealth, to hear more about opportunities in Cameroon, and how Cameroon plans to increase its cooperation with India.
Thank you to the Confederation of Indian Industry for an insightful 3 days and our Strategic Partners who joined us in New Delhi.