News
CWEIC Chairman Lord Marland meets HE Nana Akufo-Addo President of Ghana during visit to Accra
News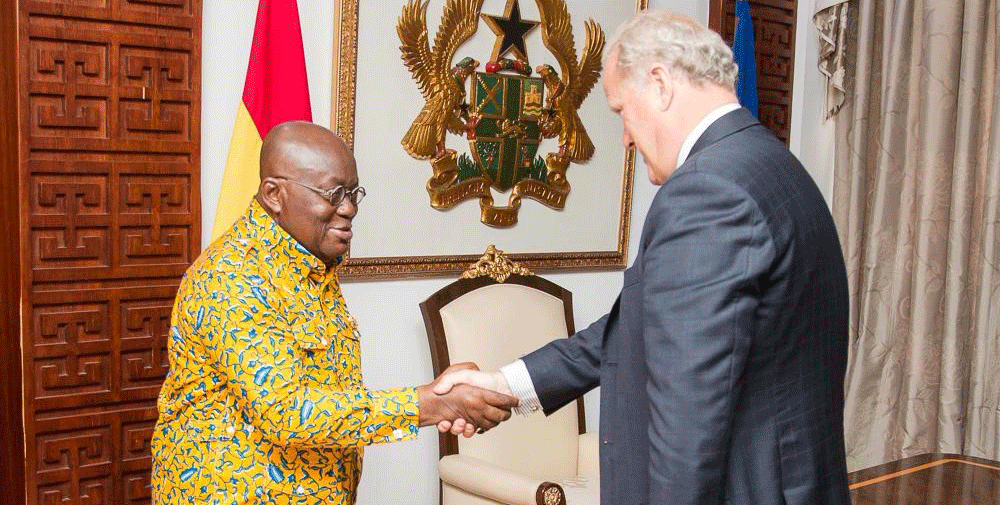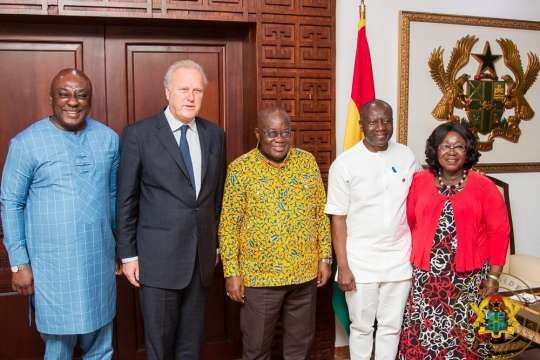 CWEIC Chairman Lord Marland visited Ghana from 13-14 November 2019 to meet senior Government and business leaders. During the visit he called on His Excellency Nana Akufo-Addo – President of Ghana, His Excellency Dr Mahamudu Bawumia – Vice President of Ghana, Honourable Ken Ofori – Atta – Minister of Finance and Honourable Alan Kyeremanten Minister of Trade and Industry. Lord Marland discussed the upcoming Commonwealth Business Forum and CWEIC's plans for Ghana including the setting up of a CWEIC hub in the country.
Government leaders expressed their keen interest in using CWEIC to leverage its Commonwealth connections and agreed to become a Country Strategic Partner. This will allow Ghana to further tap into a plethora of unique business, trade and investment networks that only the Commonwealth can provide. In addition to Ghana developing as a key commercial hub in West Africa it will also be the host of the African Continental Free Trade Agreement Secretariat.
Lord Marland also met key business leaders who agreed to join CWEIC's network of Strategic Partners. The Strategic Partnership will help Ghanaian companies to both explore Commonwealth business opportunities as well as attract international partners for local projects.
Forming the CWEIC hub in Ghana will assist with the ability to attract high quality trade and investment opportunities, create prosperity by supporting the development of enterprise through capacity building and mentoring and enhanced access to markets.