News
CWEIC Deputy-Chair Sir Hugo Swire visits Jersey
News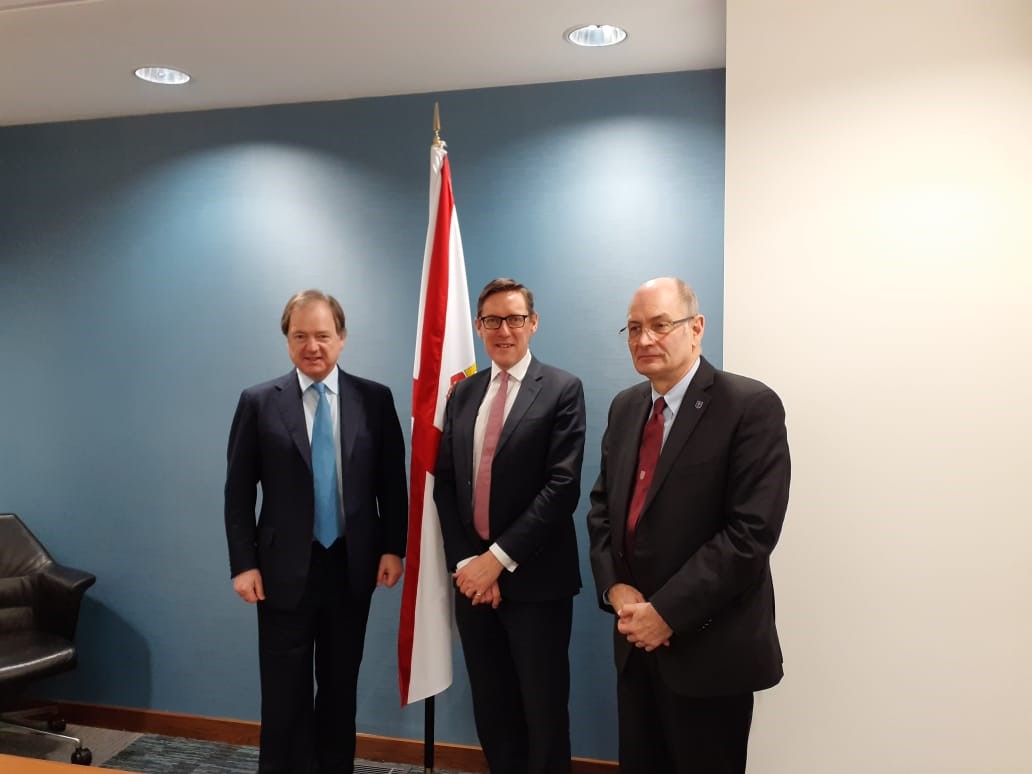 CWEIC Deputy-Chair Sir Hugo Swire visited Jersey this week, hosted by our Strategic Partners the Government of Jersey, with the aim of encouraging greater Jersey-Commonwealth cooperation and business links.
During the visit Sir Hugo met with Senator Ian Gorst, Minister for External Relations, and Constable Richard Buchanan, Assistant Chief Minister and Assistant Minister for External Relations.
Sir Hugo updated Ministers on the upcoming activities of CWEIC, particularly the Commonwealth Business Forum, taking place alongside the Commonwealth Heads of Government Meeting 2020 in Kigali Rwanda, and how CWEIC is keen for both the Government of Jersey and the private sector to have a strong presence at the Forum, given the Jersey's deep relationship with the African continent.
During the visit Sir Hugo also met with key private sector representatives in Jersey including, Jersey Business, the Jersey Chamber of Commerce and Jersey Diary, highlighting how CWEIC can help facilitate business and trade for Jersey-based companies through the Commonwealth network.
We would like to thank our Strategic Partners, the Government of Jersey for their continued support and we look forward to supporting Jersey's Commonwealth engagements.