News
CWEIC Deputy Chairman Sir Hugo Swire concludes successful visit to Pakistan
News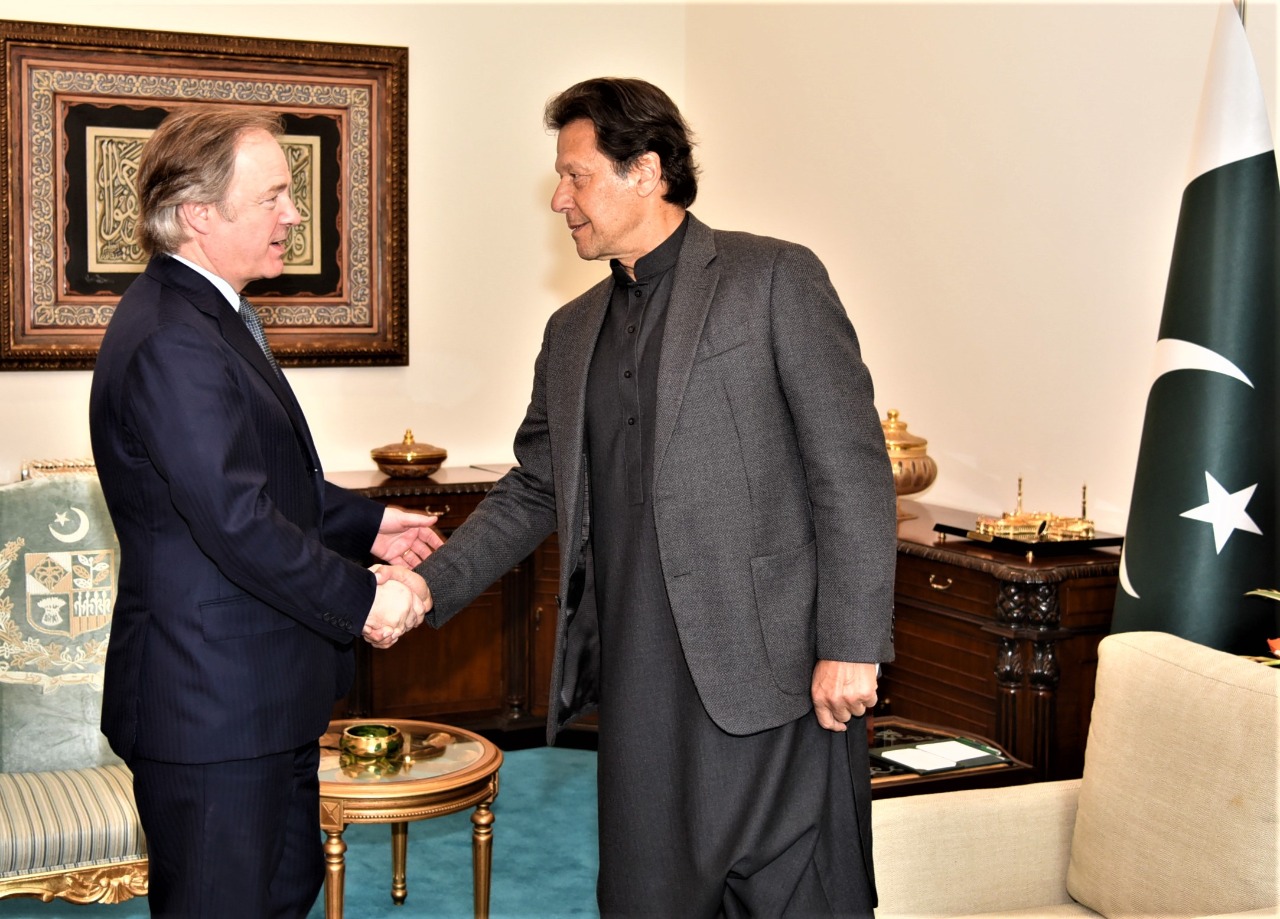 CWEIC Deputy-Chair Sir Hugo Swire visited Pakistan earlier this week for meetings with Government and business leaders.
During the visit Sir Hugo met with Prime Minister Imran Khan in Islamabad. Sir Hugo apprised the Prime Minister of the activities and significance of CWEIC and how it could play an important role in promoting trade and investment between Pakistan and the Commonwealth countries.
Sir Hugo Swire also held separate meetings with Abdul Razzak Dawood and Abdul Hafeez Shaikh, Adviser to the Prime Minister for Finance, to discuss how Pakistan could take advantage of its Commonwealth links.
Sir Hugo also held various meetings with prominent business leaders from across Pakistan. CWEIC already has Bestway Group, the Employers' Federation of Pakistan, Ijara Group, and Hussain Mills as its members from Pakistan. We would like to thank all our Strategic Partners in Pakistan for their continued support.
Encouraged by the support of the Government and the private sector, and given the growth in membership in the Pakistani business community, CWEIC is now looking at setting up a hub office in Karachi to promote trade and investment between the Commonwealth and Pakistan. The hub in Karachi will add to CWEIC's existing hubs in the Caribbean, Ghana, Malaysia, Malta, Nigeria and Sri Lanka. A number of Pakistan's leading businesses showed keen interest in joining CWEIC as Strategic Partners following the visit.
Commenting on his visit, Sir Hugo said: "I am delighted to have had such a successful visit to Pakistan, who are an integral part of Commonwealth trade. We've held fruitful discussions with the Honourable Prime Minister, Minister of Trade and Minister of Finance as well as senior business leaders. Through Strategic Partnerships with the Government of Pakistan as well as private sector businesses we aim to support Pakistan's efforts of expanding its trade with fellow Commonwealth countries.
"We also have plans of setting up a hub in Karachi which will further support local businesses in their efforts to connect with partners across the Commonwealth. We look forward to receiving a strong business delegation from Pakistan at the next Commonwealth Business Forum taking place in Kigali in June."