News
Lord Marland Inaugurates the CWEIC Gibraltar Office
News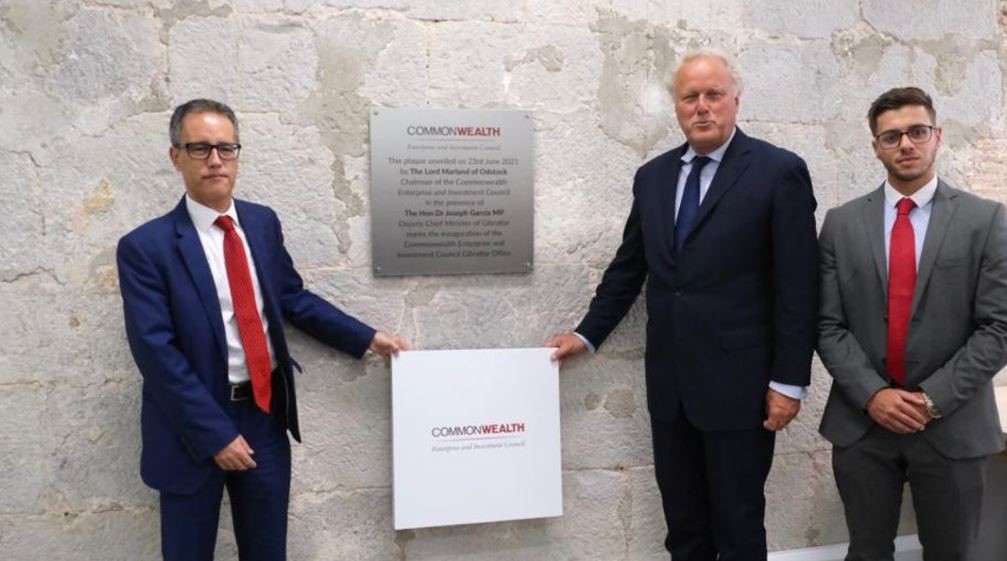 Lord Marland was in Gibraltar to inaugurate the CWEIC Gibraltar Office in the presence of the Deputy Chief Minister The Hon Dr Joseph Garcia.
Our impressive Gibraltar Office is based in the heart of town, in an originally fortified barracks in Casemates Square, dating back to 1817.
The highly anticipated trip to Gibraltar saw Lord Marland engage in multiple meetings with government ministers and with leading Gibraltar businesses.
Gibraltar was also the proud host of our virtual Global Advisory Council Meeting (GAC) which saw the Rock of Gibraltar proudly displayed in the background.
The Deputy Chief Minister, Dr Joseph Garcia, said: "It is a pleasure to welcome Lord Marland to Gibraltar once again. The Government is delighted that the CWEIC have now formally opened their doors in Gibraltar. This will bring exciting new commercial and trade opportunities to members of the business community. Gibraltar has always been proud of our long and historic relationship with the Commonwealth. We set our ourselves the task on departure from the European Union of strengthening and deepening that relationship across the many different sectors of Commonwealth activity."
The inauguration of the Gibraltar office marks the continued growth of the CWEIC and its trusted network of Strategic Partners.
Michael Beltran from The Gibraltar Broadcasting Corporation (GBC) spoke to Lord Marland :