News
CWEIC hosted its second Commonwealth Trade and Investment Summit at Mansion House, London on the 5th and 6th of December
News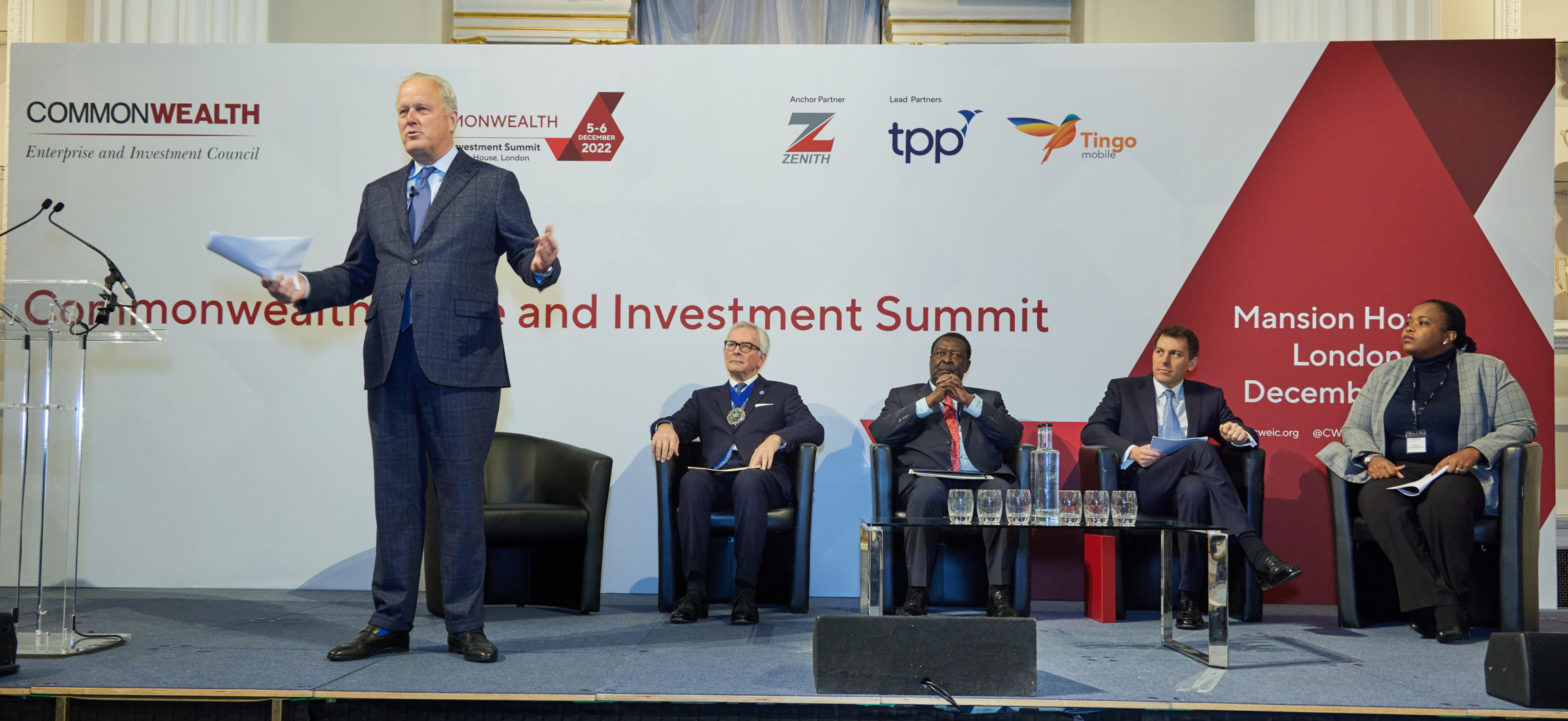 Over two days, delegates from over 30 Commonwealth countries and beyond gathered at the Mansion House, London for the second Commonwealth Trade and Investment Summit (CTIS). The Commonwealth Enterprise and Investment Council was delighted to welcome senior ministers and senior business leaders for two days of sessions, meetings, and networking.
After the success of the Commonwealth Business Forum in Rwanda, CTIS provided an opportunity to continue conversations around green finance, FinTech, pandemic preparedness, healthcare technology, food and energy security, and opportunities for Africa.  We were honoured to welcome former UK Prime Minister, David Cameron, for a special intervention on Fragile States, as well as senior government officials:
Alderman Nicholas Lyons, The Lord Mayor of the City of London
Hon Musalia Mudavadi, Prime Cabinet Secretary of the Government of the Republic of Kenya
John Glen, Chief Secretary to the Treasury, UK Government
Hon Clare Akamanzi, CEO, Rwanda Development Board
His Excellency, Mr Salman Rahman, Private Sector Industry and Investment Advisor to the Prime Minister, Government of Bangladesh,
Hon Dr Jean Ngabisinze, Minister for Trade and Industry, Government of the Republic of Rwanda
Lord Goldsmith, Minister for Overseas Territories, Commonwealth, Energy, Climate and Environment at the Foreign, Commonwealth & Development Office (FCDO).
We want to thank our CTIS sponsors Zenith Bank, Tingo, and TPP, who without this event would not have been possible.
CWEIC would also like to express our appreciation to our Strategic Partners and the wider Commonwealth business community that travelled to London and made this event so successful.
You can watch the recordings of all plenary sessions on our YouTube channel here: https://www.youtube.com/@cweic2852/streams