News
CWEIC hosts Confederation of Indian Industry in London for CEO Delegation Roundtable
News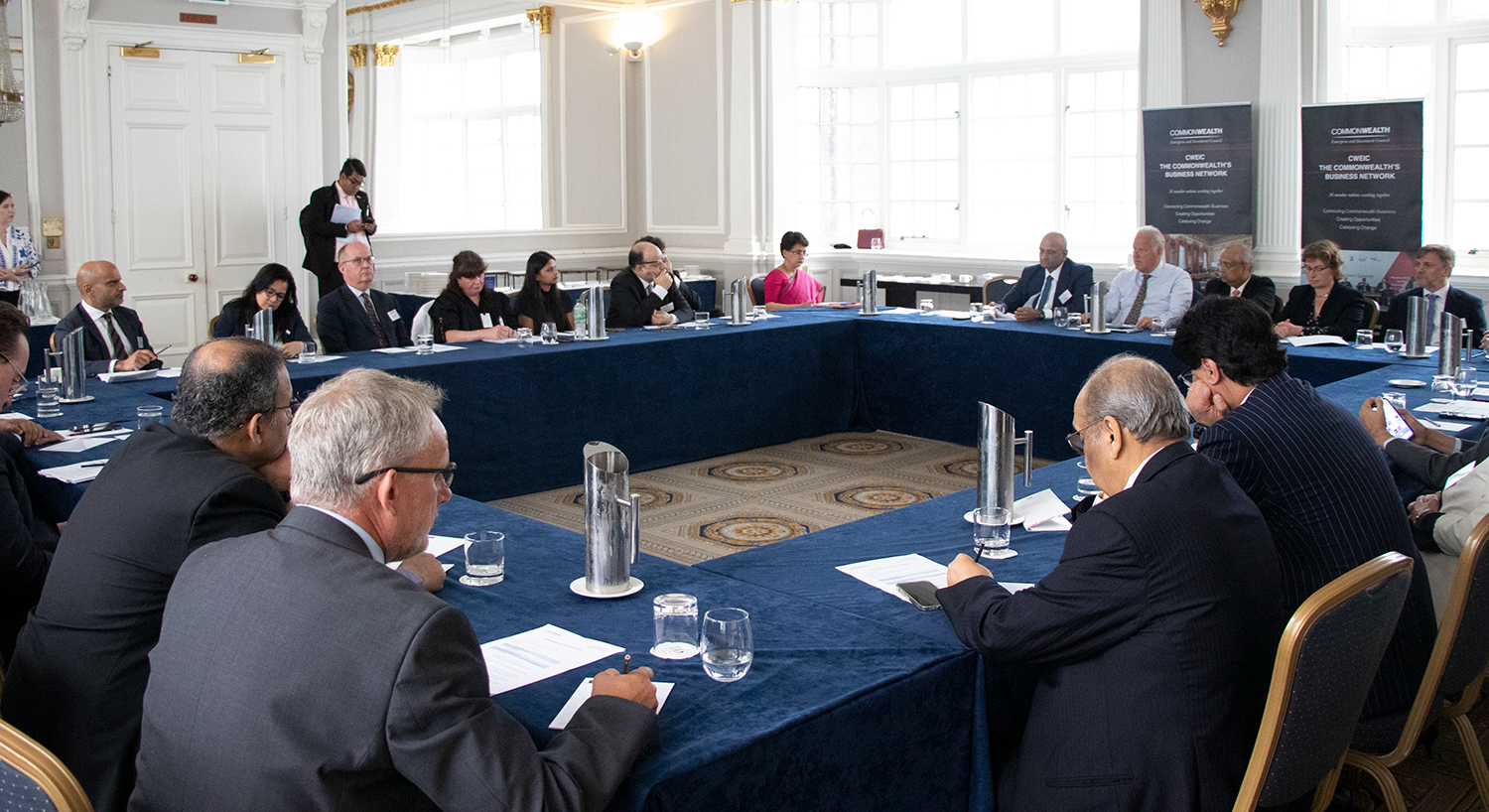 CWEIC was honoured to welcome a delegation of Indian CEOs from the Confederation of Indian Industry (CII) network for a roundtable discussion in London.
The "Commonwealth-India Partnership Roundtable" was chaired by Lord Marland, with Chandrajit Banerjee, Director General of CII, and R Dinesh, the President of CII, making special remarks.
India is the largest country in the Commonwealth, and the Indian economy is forecast to become the third largest in the world by 2030. Almost 20 per cent of India's exports go to its fellow Commonwealth members, with 15 per cent of imports coming from the Commonwealth; if India's trade levels continue, this will be worth at least £225 billion in 2030.
The roundtable sought to find new ways CWEIC and CII can encourage the creation of new ventures and further develop existing partnerships.
Thank you to the Confederation of Indian Industry for including CWEIC in their delegation visit to the UK.
For more pictures, see: https://lnkd.in/eGfRfn2t