News
CWEIC Hosts IoD Nigeria Delegation at Marlborough House
News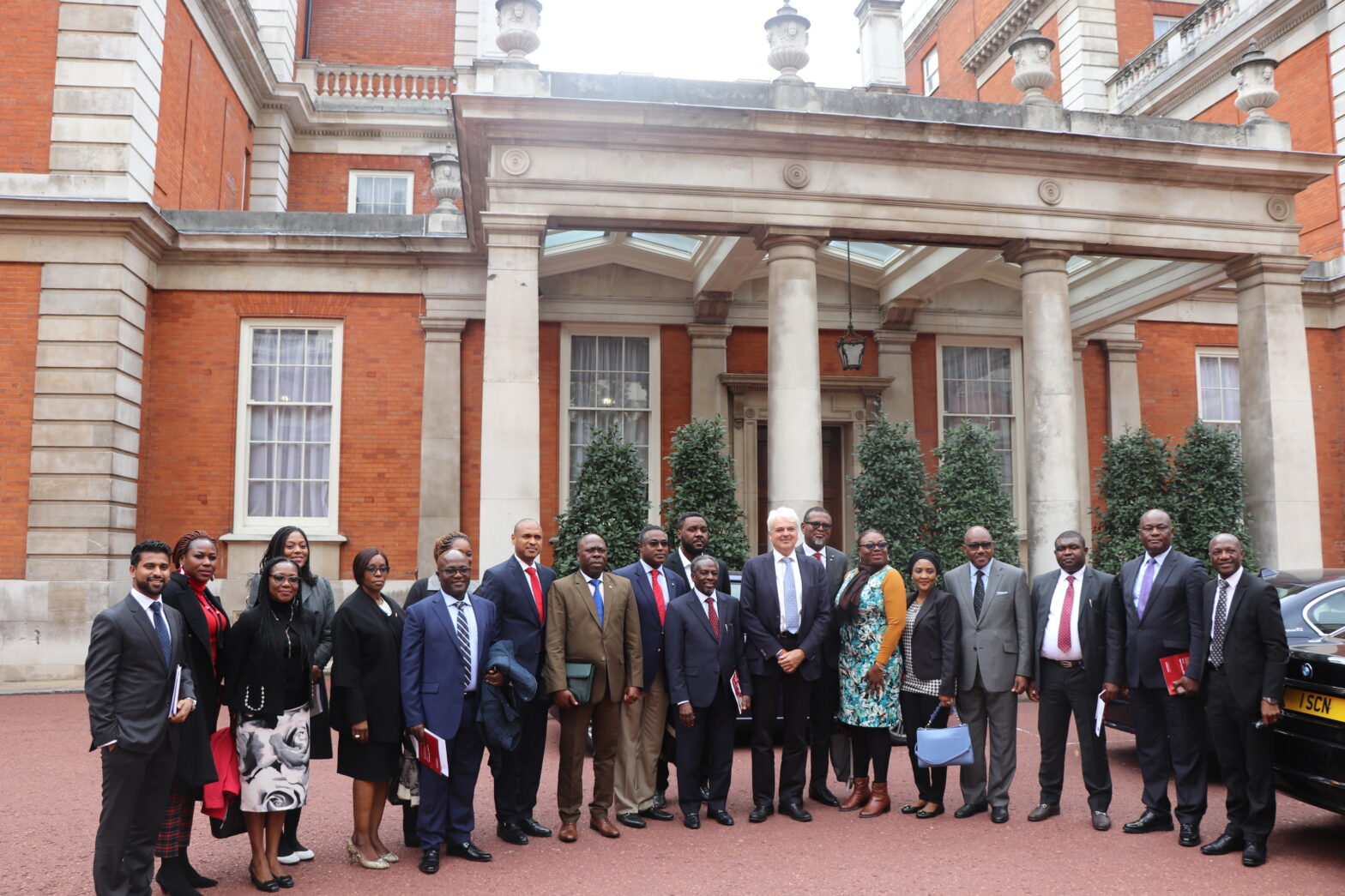 At Marlborough House on 2 October, the Commonwealth Enterprise and Investment Council hosted a delegation from the Institute of Directors Nigeria.
The delegation consisted of CEOs and directors from a host of Nigerian businesses and organisations, who were visiting the United Kingdom as part of the IoD Nigeria's development programme.
IoD Nigeria Chairman Ahmed Rufai Mohammed opened the meeting, introducing both the delegation and the activities of the Institute, alongside discussion some of the most prominent issues facing Nigerian companies in the trade and investment sphere.
CWEIC Chief Executive Richard Burge followed Mr. Mohammed, and spoke fondly about his experience working in Nigeria and the wider African continent, as well CWEIC's recent work in Nigeria. Last year CWEIC expanded, establishing a hub in Lagos, and in June, CWEIC hosted a Connecting the Commonwealth event attended by Aliko Dangote and the Nigerian Trade Minister Okechukwu Enelamah, at which the Rt Hon The Lord Mayor of London gave a keynote speech.
Open discussion then followed on the themes of African free trade, how Nigerian companies can help the supply chain to retain value in Nigeria, and the support of SMEs. Nigeria is the largest economy in Africa, and with a population set to break 300 million in the next decade, it is home to a burgeoning and entrepreneurial class of business people. As the country looks to diversify its GDP away from oil revenues, the stage is set for business leaders – like those members of the delegation – to maintain sustainable and diversely sourced economic growth.