News
CWEIC hosts His Excellency President Yoweri Museveni of Uganda
News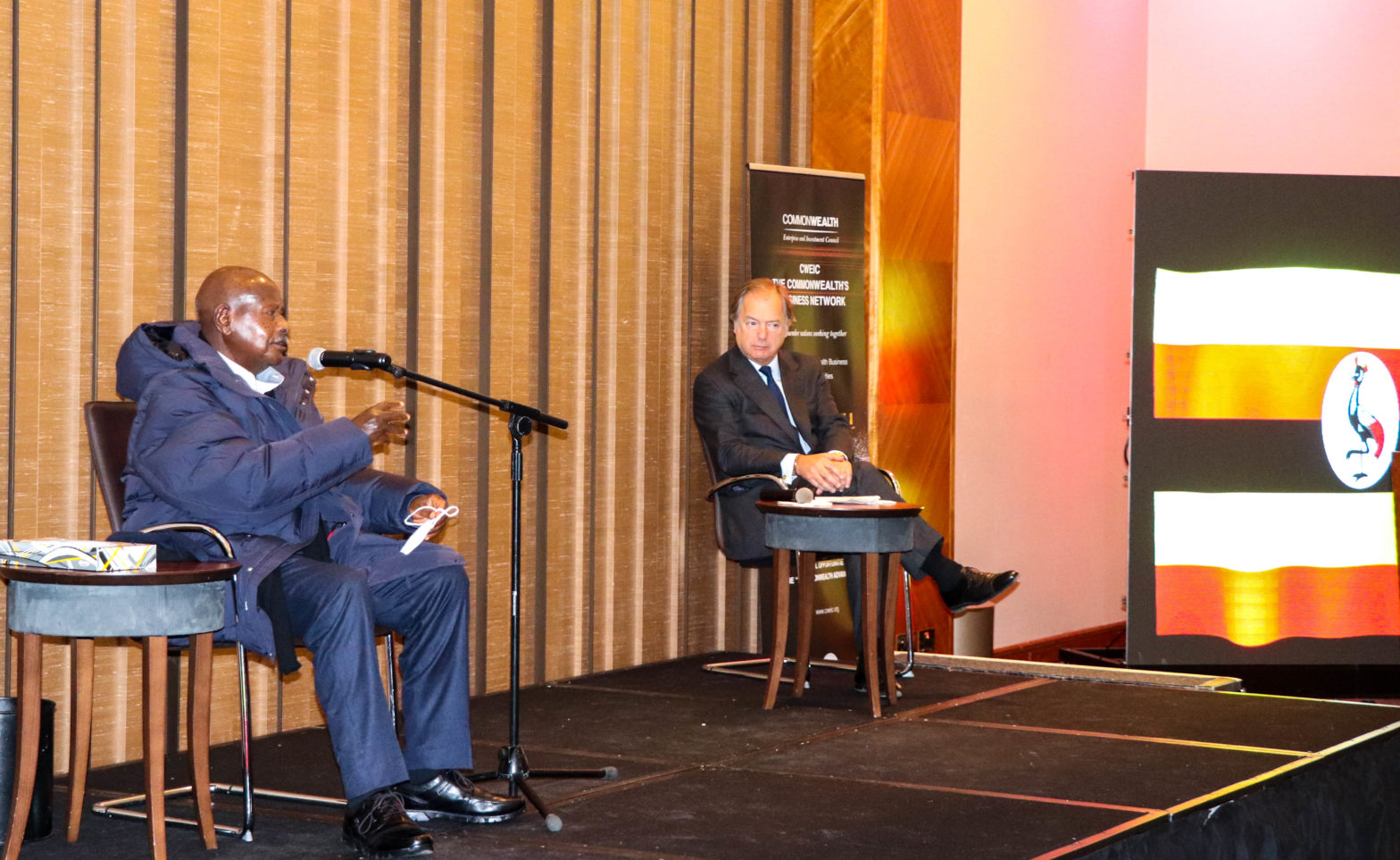 CWEIC, in partnership with BTP Advisers, was delighted to welcome His Excellency, the President Yoweri Museveni of Uganda for the "Uganda Business Breakfast". Lord Swire, Deputy Chairman of CWEIC, hosted the President for a morning of important discussions centred around Uganda's desire to attract inward investment and market Uganda's key export products. The breakfast included a showcase of Ugandan agricultural export products.
The President was accompanied by Her Excellency Nimisha Madhvani, the Ugandan High Commissioner to the United Kingdom, Odrek Rwabwogo, Chairman of the Presidential Advisory Committee on Exports and Industrial Development and Lord Popat, Trade Envoy to Uganda and Rwanda.
Lord Swire in his opening remarks championed Uganda's importance in growing the CWEIC network and aspiration to see Uganda join the CWEIC network as a country Strategic Partner. President Museveni laid out his vision for Uganda in the coming years, and the role the Commonwealth will play in increasing prosperity for all Ugandans. He emphasised the potential for profit by investing in Uganda, and the importance of engaging all global markets, including the Commonwealth, China, and beyond.
The President's visit comes at an important time for Uganda-born Indians who marked the 50th anniversary of their expulsion and the President reflected on the importance of diaspora communities in the UK and beyond.