News
CWEIC hosts webinar with the Maldives Ministry of Tourism on investment opportunities available in the sector
News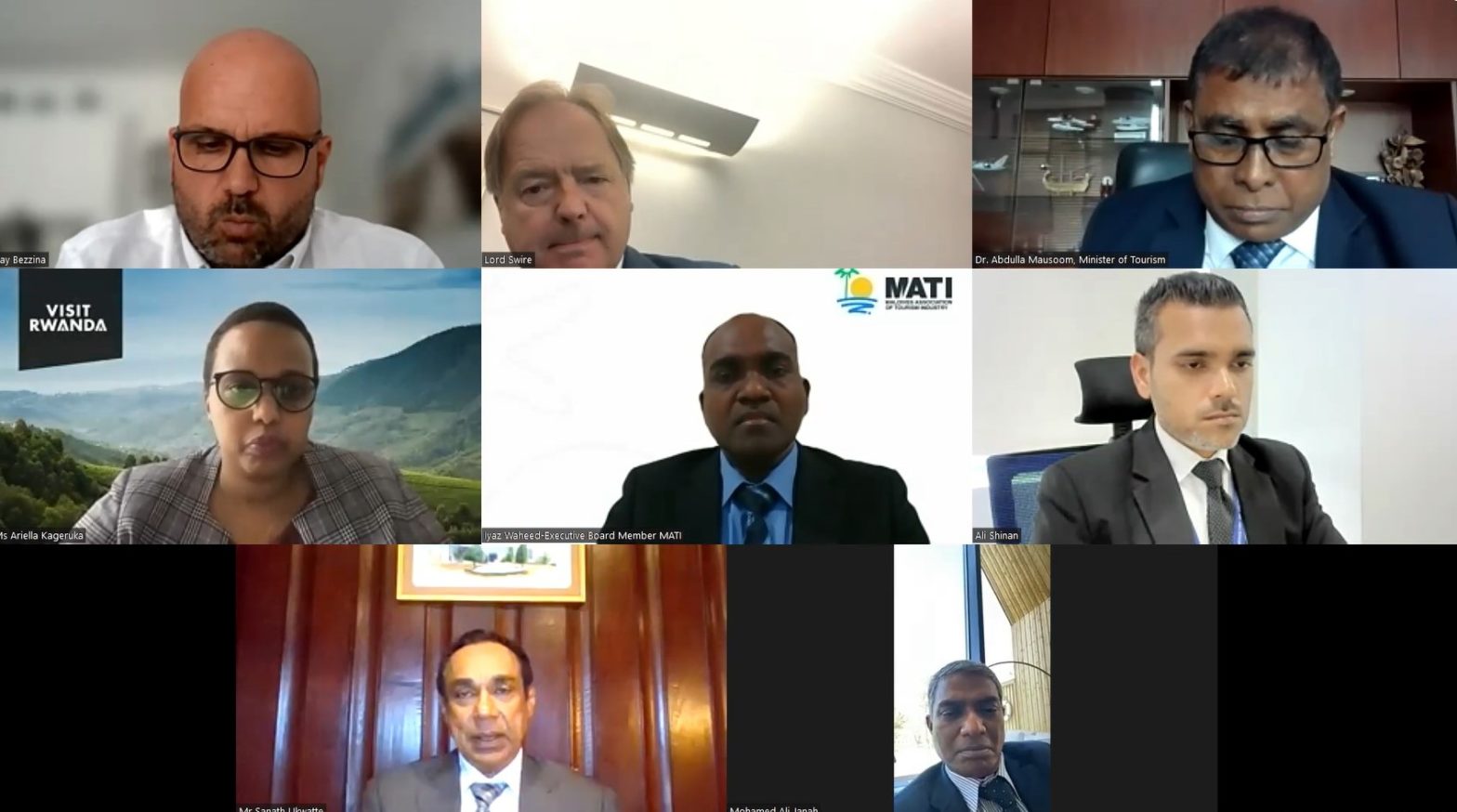 On the 21st of June, together with the Maldives High Commission in London and the Maldives Ministry of Tourism, CWEIC hosted a webinar on "Exploring Investment Opportunities in the Maldives' Tourism Sector" .
We were delighted that Dr Abdulla Mausoom, the Minister for Tourism and Dr Hussain Niyaz, Secretary for Economic Cooperation, Ministry of Foreign Affairs were able to join for an insightful discussion about opportunities in the Maldives Tourism Sector.
Moderated by Lord Swire, we welcomed an esteemed panel from across the Commonwealth who shared best practice and success cases from their own experience in the sector. Thank you to our panellists for their time and insights:
Mr Ray Bezzina, Director, db Group Malta
Mr Mohamed Ali Janah, Chairman, Hotels and Resort Construction Pvt Ltd, Maldives
Ms Ariella Kageruka, Head of Tourism and Conservation, Rwanda Development Board (RDB)
Mr Sanath Ukwatte, Immediate Past President, The Hotels Association of Sri Lanka
Mr Iyaz Waheed, Executive Board Member, Maldives Association of Tourism Industry (MATI)
Tourism is crucial for the Maldives, driving its economy and contributing over a quarter of its GDP. It employs over half the population, and in 2022, tourist numbers reached pre-pandemic levels at 1.6 million. The government emphasises sustainable tourism to protect the environment while maintaining economic benefits. The challenge lies in managing the industry for a lasting positive impact on both the economy and the environment.
To watch the recording please use the link below: