News
CWEIC inaugurates Cameroon-Gabon Hub with official ceremony
News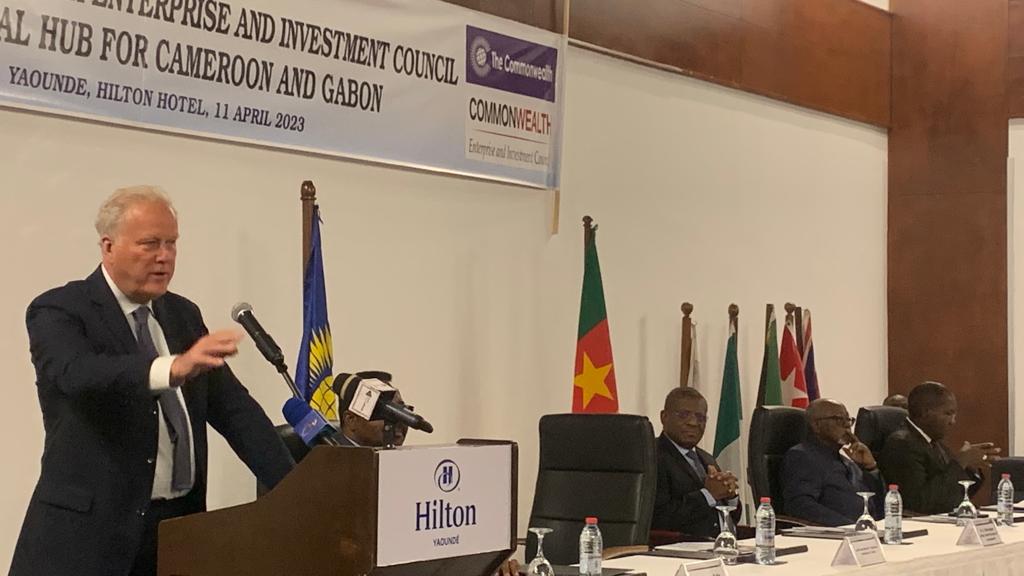 Lord Marland was delighted to officially inaugurate the Cameroon-Gabon CWEIC Hub as part of a working visit to Cameroon.
The ceremony was presided over by the Governor of the Littoral Region, Mr Samuel Dieudonné Ivaha Diboua. The event was by hosted by our Strategic Partner, the Cameroon National Shippers' Council (CNSC),  headed by General Manager Mr Auguste Mbappe Penda. The CWEIC Regional Hub for Cameroon and Gabon is located at the CNSC headquarters in Douala, the economic capital. The hub will serve as a platform for collaboration between the business community of Cameroon and Gabon, and other Commonwealth member states. The event, which was attended by administrative authorities and entrepreneurs, was also an opportunity to present the first Country Director of the Cameroon-Gabon CWEIC Hub, Mr Cham Etienne Bama.
CWEIC is proud of its developing and constantly strengthening relationship with both the Government of Cameroon and Cameroon's private sector. Cameroon has been a strong supporter of the Commonwealth and CWEIC,  leading large business delegations to the Commonwealth Business Forum, held alongside CHOGM, the Commonwealth Games Business Forums, and other CWEIC activities.
Lord Marland urged the business community to consider the obstacles posed by a significant youth population and climate change. He emphasized the need for action rather than just words, stating that it was the responsibility of those in attendance to work towards making the world a better place for future generations.
In his final remarks, Lord Marland thanked the Government of Cameroon and commented "I just hope that you will contribute to this Commonwealth hub in the way that you contribute to everything else in this great country, because with your contribution it will become a nucleus for the development and the outward vision that this country and your businesses have".
CWEIC would like to thank the Government of Cameroon, the Cameroon National Shippers Council, and specifically General Manager Auguste Mbappe Penda for his unwavering support.