News
CWEIC joins roundtable hosted by the Singapore Economic Development Board
News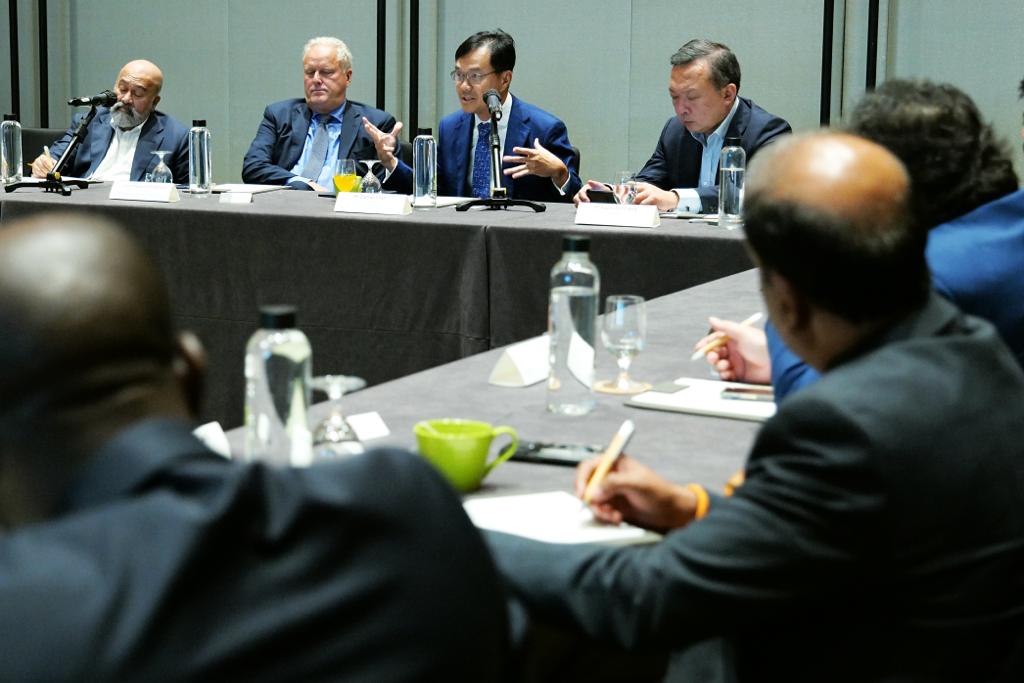 As part of CWEIC's visit to Singapore, Lord Marland joined a roundtable hosted by the Singapore Economic Development Board (EDB) with Tulsi Wallooppillai, CWEIC Director for Southeast Asia, and Raymond Huang, who is leading the "Business of Trust" network.
As the Executive Vice President representing the EDB, Mr Damian Chan highlighted the potential opportunities for Commonwealth Strategic Partners to leverage Singapore as a regional business hub and expand their operations in the area.
The roundtable also drew the participation of several prominent Singaporean business leaders. Together, they explored how to leverage their Commonwealth connections to build stronger partnerships with one another, paving the way for increased collaboration and mutually beneficial opportunities.
The discussions covered a range of sectors such Agritech, aquaculture, Fintech, Infocomm tech, climate change technology, and carbon services. One potential avenue for collaboration discussed was the sharing of expertise and software to improve the building and management of port infrastructure.
CWEIC would like to thank the Singapore Economic Development Board and Mr Damian Chan for hosting CWEIC and our Strategic Partners.