News
CWEIC Leadership Series: A Conversation with Muhammad Yunus
News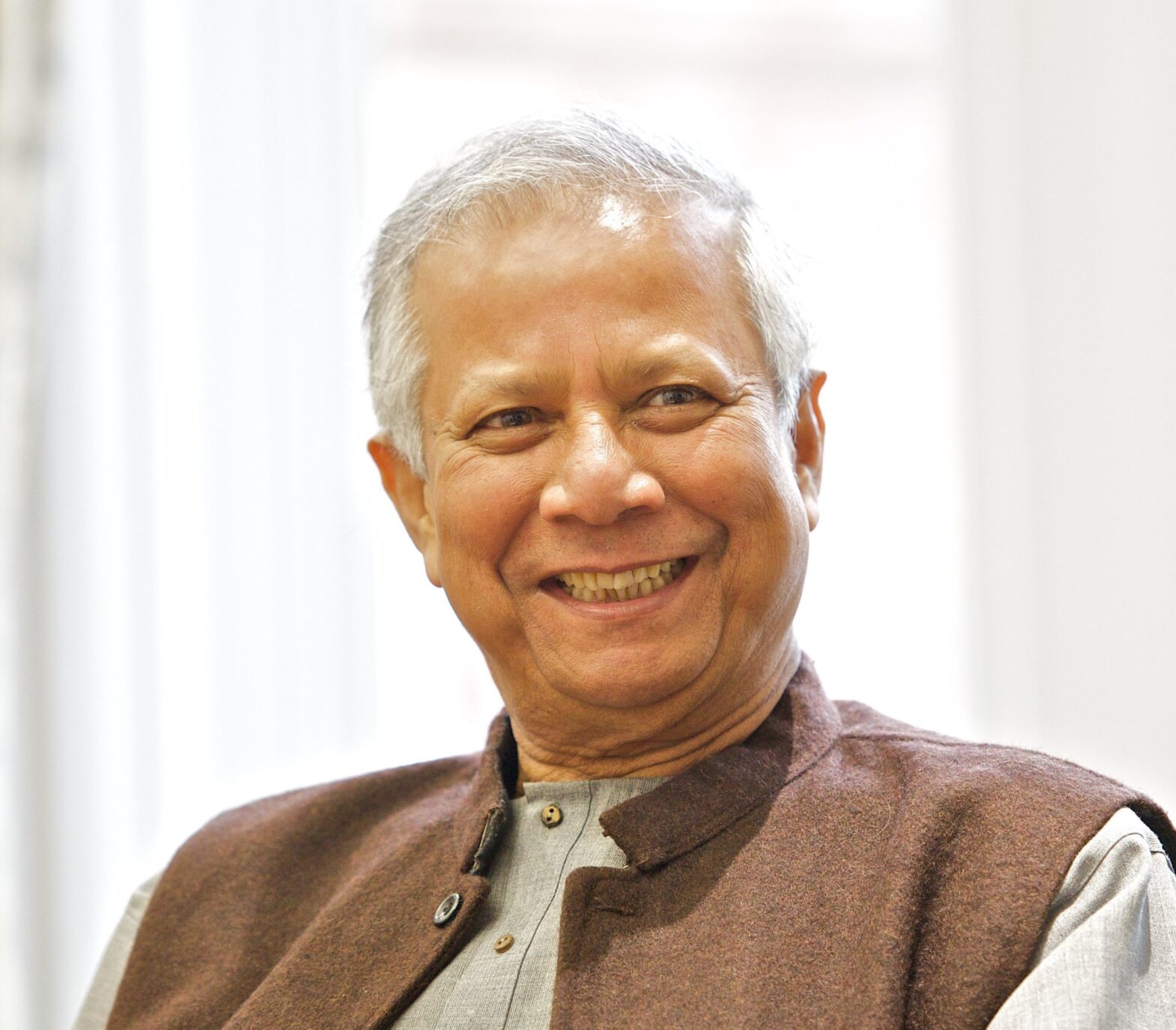 A Conversation with Professor Muhammad Yunus, Nobel Prize winner, social entrepreneur, banker, economist and Founder of Grameen Bank.
Wednesday 09 September, 2020 – 09:20 – 10:30 BST
To Register for the Webinar click here.
Chaired by Lord Marland, Chairman, CWEIC, and hosted by Mohamed Amersi, Chairman, Inclusive Ventures Group and CWEIC Board Member, we are delighted to invite CWEIC members to an interactive webinar discussion with Professor Muhammad Yunus, Founder of Grameen Bank.
In this high-level webinar, Professor Yunus will share his vision for getting through this crisis, as well as for the Post-Corona-reconstruction, and the role social business will play to accomplish it.
Banker to the Poor" Professor Muhammad Yunus established the Grameen Bank in Bangladesh in 1983, fuelled by the belief that credit is a fundamental human right. His objective was to help the poor escape from poverty by providing loans on terms suitable to them and by teaching them a few sound financial principles so they could help themselves.
From Dr. Yunus' personal loan of small amounts of money to destitute basket weavers in Bangladesh in the mid-70s, the Grameen Bank has advanced to the forefront of a burgeoning world movement toward eradicating poverty through microlending. Replicas of the Grameen Bank model operate in more than 100 countries worldwide. Today, in the face of the COVID-19 pandemic, Professor Yunus recognises the severity of the situation and takes on the responsibility to lead the inevitable change.
In his published manifesto "No Going Back" (2020), he urges the world and its leaders to take the crisis as an opportunity. It presents a chance to redesign the system that has been leading humanity on a disastrous path. Additionally, he has recently started an initiative to "Declare COVID-19 Vaccines A Global Common Good", which has gained the support of numerous high-profile individuals from Nobel Peace Laureates to former government leaders as well as influential personalities from the music and film industry.
Professor Yunus is now leading on realising an official resolution by the UN General Assembly, in order to ensure fair and equitable access to COVID-19 vaccines for all.
Professor Yunus has been appointed as a member of highly reputable boards and advisory groups, such as the Advisory Council for Sustainable Economic Development, the UN Expert Group on Women and Finance as well as the board of the United Nations Foundation. Furthermore, he has been recognized with numerous international awards for his ideas and endeavours; including the Nobel Peace Prize (2006), presented by the Norwegian Nobel Committee, the Presidential Medal of Freedom (2009), given by the 44th US President Barack Obama, and most recently the Lamp of Peace of St. Francis (2019), conferred by the Vatican.