News
CWEIC Chief Executive Samantha Cohen's New Year's Message
News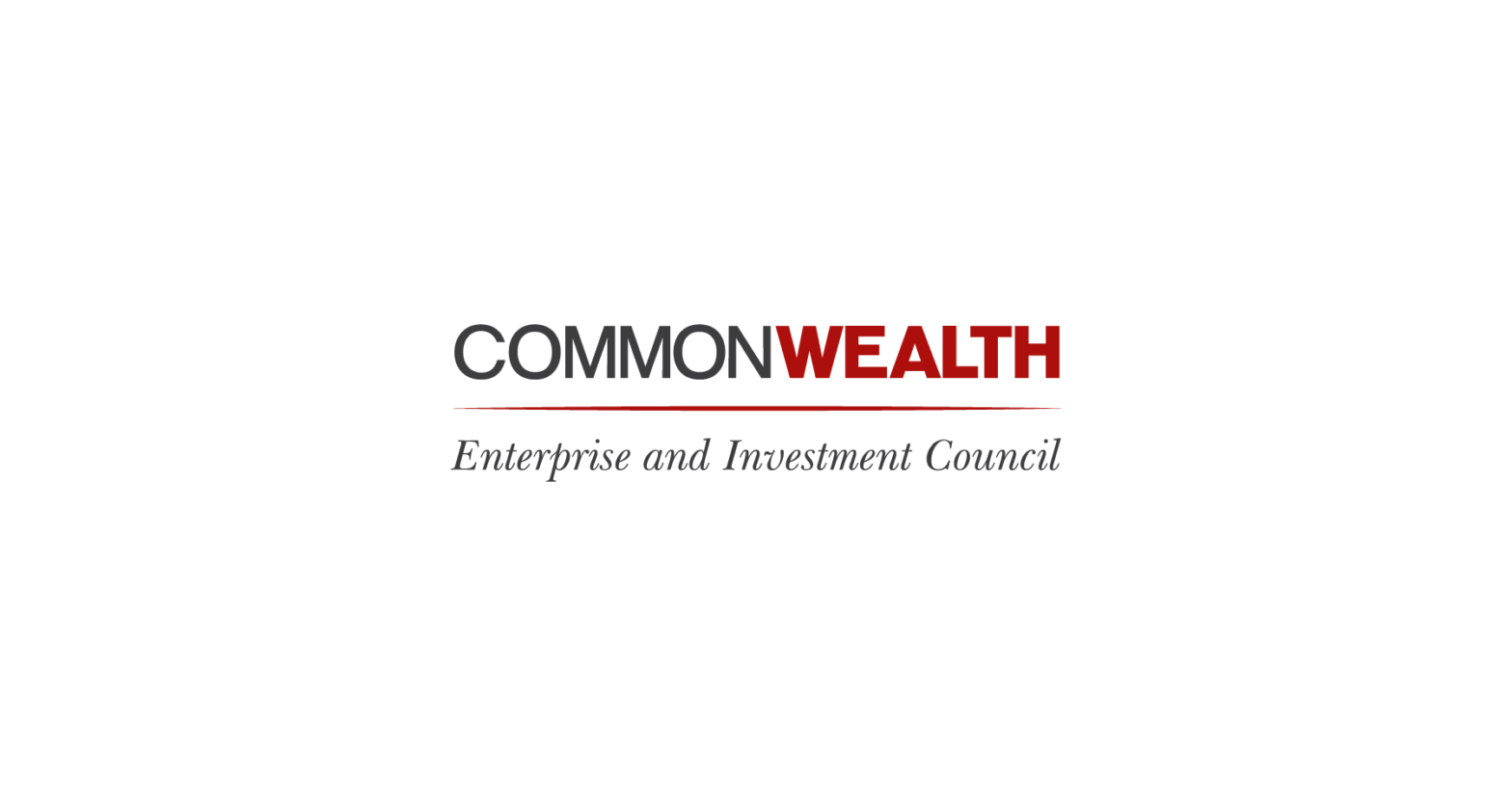 I would like to wish all of our Strategic Partners a very warm welcome to 2022.  I trust that you had a peaceful Christmas and New Year break.
This year is going to be an important and exciting one for CWEIC and the Commonwealth.  After a difficult 18 months navigating the initial devastating impact of covid, Commonwealth businesses and national economies are more agile and prepared for the next phase of the pandemic.  There is a great momentum to invest, innovate and utilise opportunities that have been created through this time of significant change.
2022 is the year of the Platinum Jubilee; a unique anniversary celebrating The Queen's 70 years of service with a programme of official events in June across the UK and the Commonwealth.  Her Majesty The Queen, as Head of the Commonwealth, has, over the course of her long reign, led the evolution of the Commonwealth from 9 nations to 54 nations with more countries still applying to join.  The modern Commonwealth as a dynamic network of member nations with shared values has never been more important.
Commonwealth Week, starting on March 14th, will be celebrated with the traditional Service at Westminster Abbey led by the Royal Family.  CWEIC will also be hosting a trade delegation to the Dubai Expo to highlight Commonwealth Week.
The Commonwealth Games will be hosted by the UK in Birmingham in July with CWEIC leading the Commonwealth Games Business Forum at the start of the sporting programme.  CWEIC is delivering a series of virtual Business Roundtables around the Commonwealth, starting this month, to accompany The Queen's Baton Relay as it moves around the world.
It is also anticipated that the Commonwealth Heads of Government Meeting (CHOGM) and the Commonwealth Business Forum, scheduled to be held in Rwanda, will also be reinstated.
Please find below a calendar of events for 2022.  We look forward to more in-person meetings, travel where possible and a year of maximising and harnessing the potential and power of trade and investment across the Commonwealth.
Samantha Cohen, Chief Executive, CWEIC
CWEIC Spring Activity Calendar
All times are GMT
| | | |
| --- | --- | --- |
| 13 January |   | INDIA AND THE UK: INVESTING IN OUR FUTURE |
| 0930-1130 | | A virtual roundtable connecting companies from India and the West Midlands region of the UK, in advance of the Commonwealth Games in Birmingham, and celebrating the Queen's Baton Relay arriving in India. |
| | | If you would like to be involved, please contact events@cweic.org |
| | | |
| 18 January |   | SINGAPORE AND THE UK: INVESTING IN OUR FUTURE |
| 0930-1030 | | A virtual roundtable connecting companies from Singapore and the West Midlands region of the UK, in advance of the Commonwealth Games in Birmingham, and celebrating the Queen's Baton Relay arriving in Singapore. |
| | | If you would like to be involved, please contact events@cweic.org |
| | | |
| 24 January |   | MALAYSIA AND THE UK: INVESTING IN OUR FUTURE |
| 0930-1030 | | A virtual roundtable connecting companies from Malaysia and the West Midlands region of the UK, in advance of the Commonwealth Games in Birmingham, and celebrating the Queen's Baton Relay arriving in Malaysia. |
| | | If you would like to be involved, please contact events@cweic.org |
| | | |
| 24 February | | Doing Business in India Webinar |
| TBC | | A webinar to support businesses looking to enter the Indian market, or expand their presence there, led by CWEIC's India Country Director Gitesh Agarwal. |
| | | Please hold the dates in your diary, programme to be shared shortly |
| | | |
| 13-15 March |   | Commonwealth Delegation to Dubai Expo |
| TBC | | A CWEIC led delegation of Commonwealth Businesses to the Dubai Expo calling on the UK and other Commonwealth Pavilions, as well as an opportunity to network with regional businesses. |
| | | Please hold the dates in your diary, programme to be shared shortly |
| | | |
| 17-20 March |   | Australia – UK Queen's Baton Relay Roundtable |
| Date TBC | | A hybrid roundtable connecting companies from Australia and the West Midlands region of the UK, in advance of the Commonwealth Games in Birmingham, and celebrating the Queen's Baton Relay arriving in Australia |
| | | If you would like to be involved, please contact events@cweic.org |
| | | |
| March TBC |   | Global Advisory Council Meeting |
| New date TBC | | The first Global Advisory Council Meeting of 2022, CWEIC will update Strategic Partners on plans and upcoming programmes. |
| | | To be held as a hybrid event, new date to be shared shortly |
| | | |
| 13 May | | Antigua & Barbuda – UK Queen's Baton Relay Roundtable |
| Time TBC | | A virtual roundtable connecting companies from Antigua & Barbuda and the West Midlands region of the UK, in advance of the Commonwealth Games in Birmingham, and celebrating the Queen's Baton Relay arriving in Antigua & Barbuda. |
| | | If you would like to be involved, please contact events@cweic.org |
| | | |
| 26 – 29 May |   | Canada – UK Queen's Baton Relay Roundtable |
| Time TBC | | A virtual roundtable connecting companies from Canada and the West Midlands region of the UK, in advance of the Commonwealth Games in Birmingham, and celebrating the Queen's Baton Relay arriving in Canada. |
| | | If you would like to be involved, please contact events@cweic.org |
| | | |
| 28 July |   | Commonwealth Games Business Forum – Birmingham, UK |
| TBC | | Held alongside the opening of the Commonwealth Games in Birmingham, a business and government conference to promote trade and investment across the Commonwealth, utilising the convening power of the Commonwealth Games. |
| | | We will be in touch shortly to discuss how you may want to be involved. |
| | | |
| Q2/3 2022 |   | Commonwealth Business Forum – Kigali, Rwanda |
|   |   | The Commonwealth Business Forum is expected to be held in Rwanda, during 2022, alongside the Commonwealth Heads of Government Meeting. We expect dates to be announced shortly as Commonwealth Heads of Government conclude their consultations. |