News
CWEIC CEO, Rosie Glazebrook, visits Ghana to strengthen Commonwealth business ties
News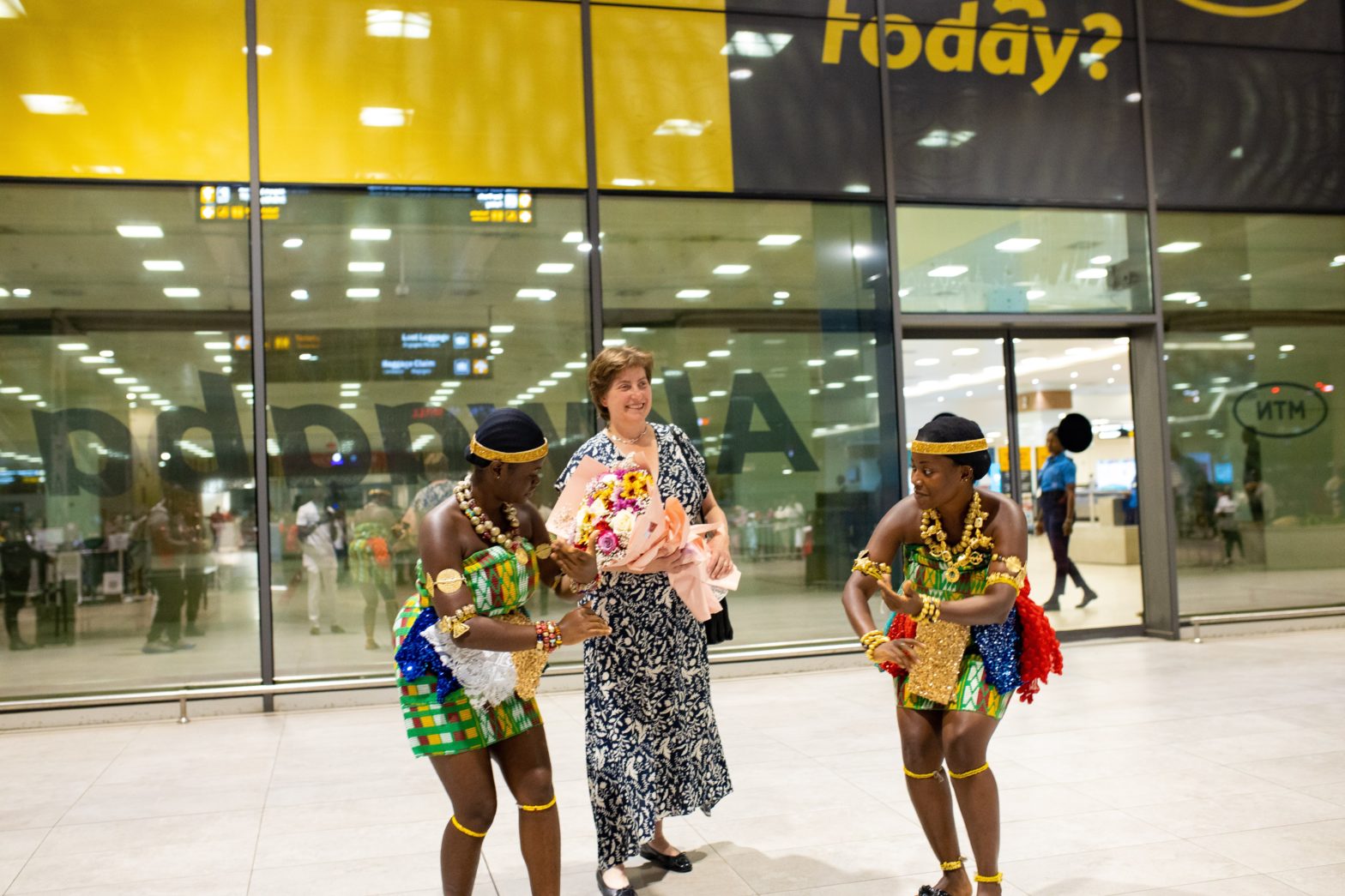 12/10/ 2023 – This week, our CEO, Rosie Glazebrook, has been in Ghana to meet with our Strategic Partners and strengthen our Commonwealth-Ghanaian business ties. Her arrival was marked by a traditional greeting at the airport, exemplifying the warmth and hospitality that Ghana is so well known for.
In advance of Glazebrook's visit, John Obeng Apea, CWEIC Head of Mission in Ghana outlined the value of the enduring Commonwealth-Ghanian relationship in the press, stressing:
"Strong domestic growth must be paired with a network of international connections. Ghanaian exporters would benefit from greater access to international markets, while greater foreign direct investment could be key to taking many businesses to the next level. Fortunately, membership of the Commonwealth offers Ghana a ready-made international network.
Read more about Glazebrook's visit to Ghana and Apea's views on promoting the Commonwealth in Ghana here.