News
CWEIC Sign MoU at Vibrant Gujarat MSME Conference
News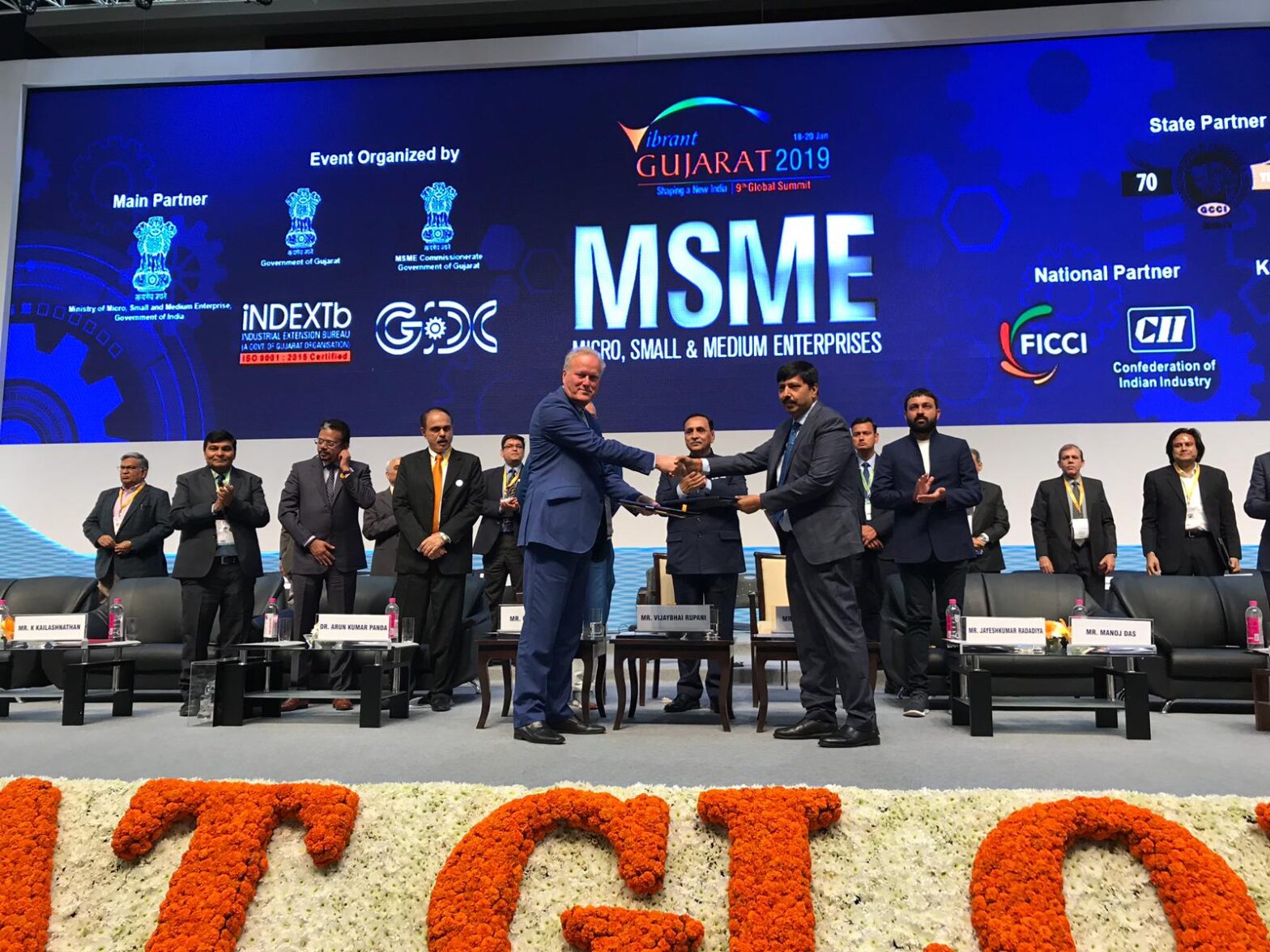 CWEIC recently led a 70-strong Commonwealth business delegation to the Vibrant Gujarat summit in Ahmadabad, India.
There, CWEIC signed a Memorandum of Understanding with the State of Gujarat to establish a three-year programme to support intra-Commonwealth trade among Indian SMEs.
CWEIC Chair Lord Marland signed the MoU with Mr. M K Das, Principle Secretary Industries and Mines, Government of Gujarat, witnessed by the Honorable Chief Minister of Gujarat Vijay Rupani.
The programme will promote the latent benefits of exporting to Commonwealth markets, from the common language, to legal and regulatory systems, and encourage and enable participating Indian companies to export to Commonwealth markets.
This programme would not be possible without the partnership of the State of Gujarat, who will be central to the programme's implementation on the ground.