News
CWEIC Signs MOU with the Association of Commonwealth Universities
News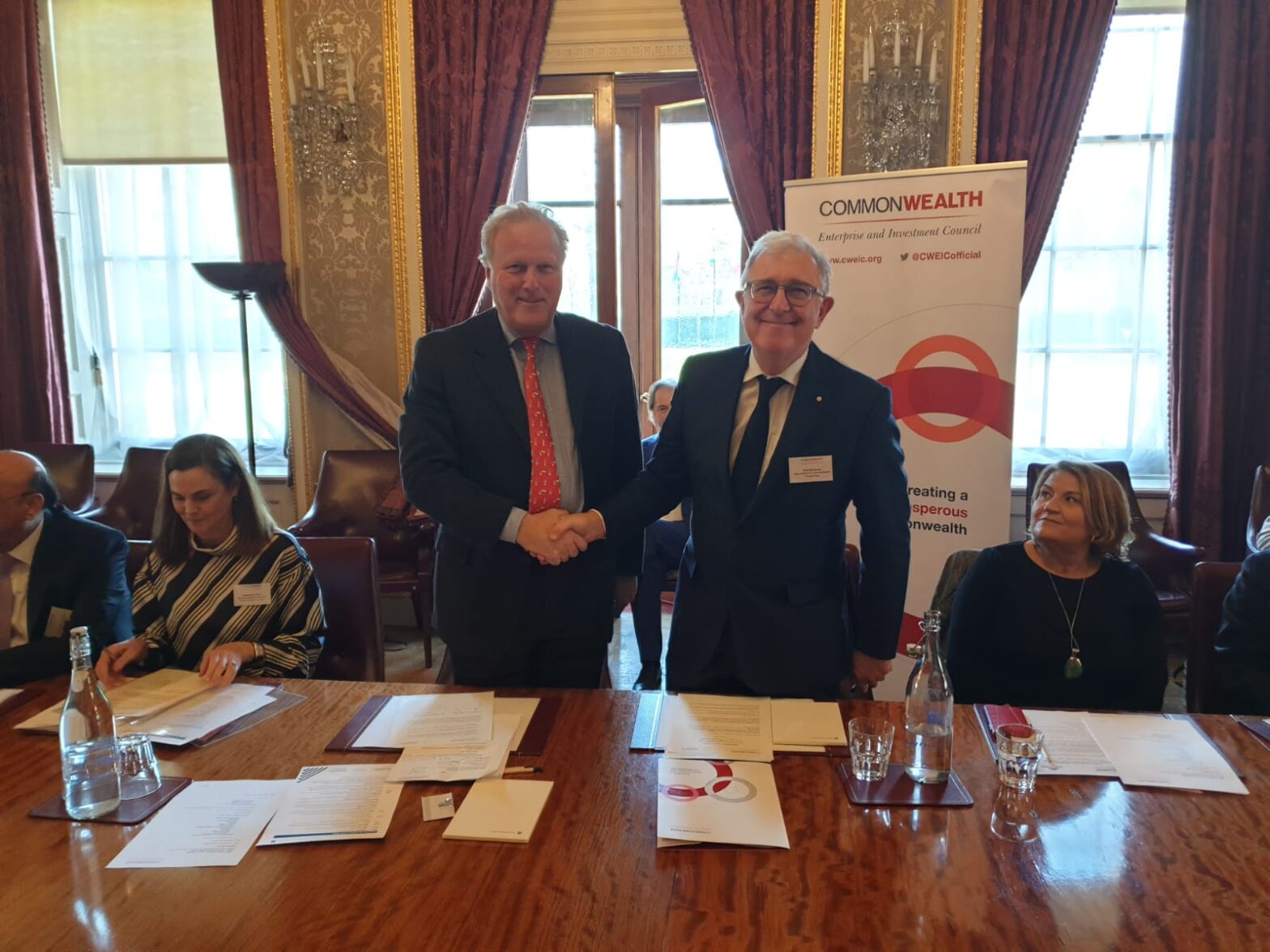 CWEIC were delighted to sign an MOU with the Association of Commonwealth Universities (ACU) during our February Global Advisory Council Meeting.
Lord Marland, Chairman, CWEIC and Professor Ed Byrne, Chair of the ACU and President & Principal, King's College London signed the MOU.
The ACU has a broad Commonwealth footprint with 530 university members in 50 countries in all regions for the Commonwealth. The ACU network provides access to high quality and diverse academic expertise and cutting-edge innovation and has a track record of delivery and innovation in education and sustainable development project across the Commonwealth.
Through our partnership, ACU and CWEIC are uniquely placed to bridge and link emerging leaders, governments, businesses and cutting-edge research and innovation, as well as working together on creating a labour force fit for the future.
We hope that through this MOU, we can deepen the already significant relationships between universities and businesses.
Together, as umbrella organisations, we will work together on programmes and events, providing both organisations' members and partners with engaging platforms and networking opportunities.
We hope that this partnership will help both of our memberships to:
Develop partnerships between Commonwealth businesses and some of the best innovation and R&D centres globally
Lead to co-creation activities on campus venues to support seminars and collaborative projects which bring together business and research.
Facilitate new relationships that will improve employability, entrepreneurship and labour market sustainability
Potentially developing bespoke scholarships for industry, CWEIC Strategic Partners and ACU members.
We look forward to working with ACU in the coming years.