News
CWEIC visits Bangladesh to meet with business and government leaders
News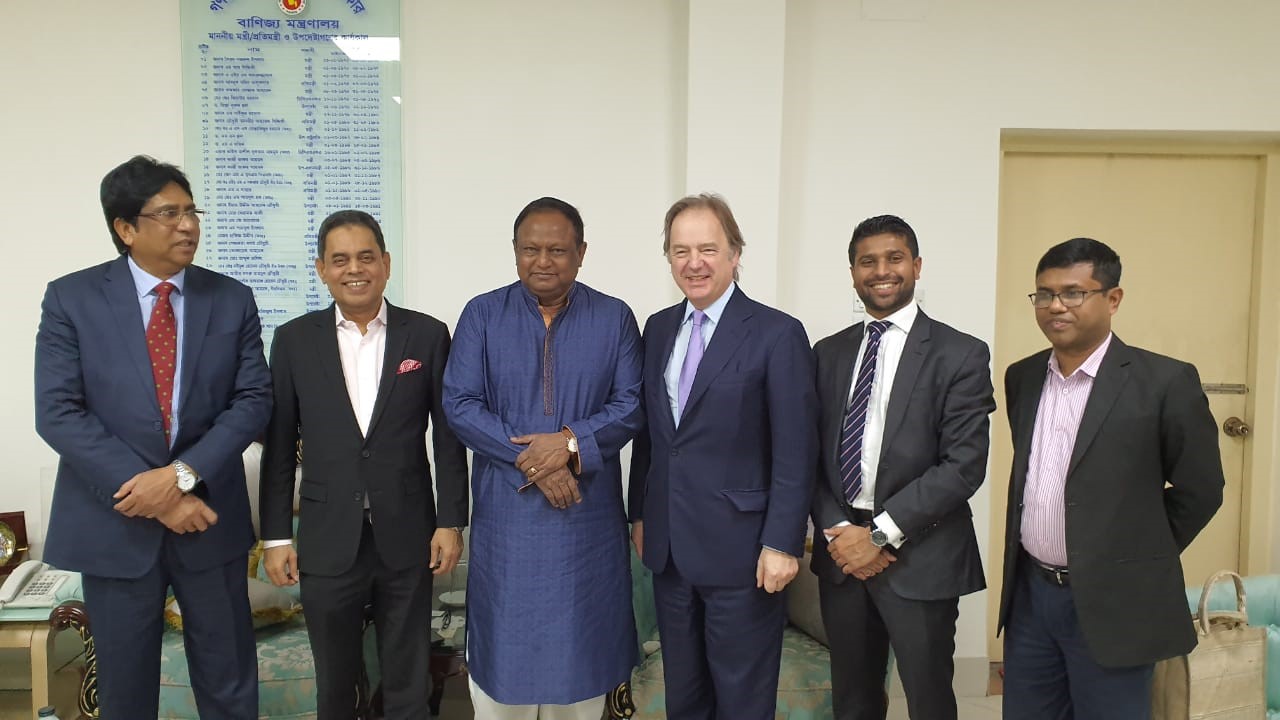 CWEIC Deputy-Chair Sir Hugo Swire visited Bangladesh last week for meetings with Government and business leaders.
During the visit Sir Hugo met with Hon Tipu Munshi – Minister of Commerce, Hon Kamal Mostafa – Minister of Finance, Hon. A. K. Abdul Momen – Minister of Foreign Affairs, and Hon Salman F Rahman – Private Sector Industry and Investment Adviser to Honourable Prime Minister Sheikh Hasina.
Sir Hugo updated Ministers on the upcoming activities of CWEIC, particularly the Commonwealth Business Forum, taking place alongside the Commonwealth Heads of Government Meeting 2020 in Kigali Rwanda, and how the Government could play an important role in promoting trade and investment between Bangladesh and the Commonwealth.
Sir Hugo Swire also held separate meetings with leading figures in the Bangladeshi business community to discuss how CWEIC, through events and member services, can help facilitate business and investment for companies in Bangladesh through the Commonwealth network.
We would like to thank our Strategic Partners, Sheikh Fahim, President of Federation of Bangladesh Chambers of Commerce & Industries for their support in arranging the visit and we look forward to capitalising on the visit through an increased presence in the country.