News
Bridging the Vaccine Deficit – Insights from the Front Line With Crown Agents
News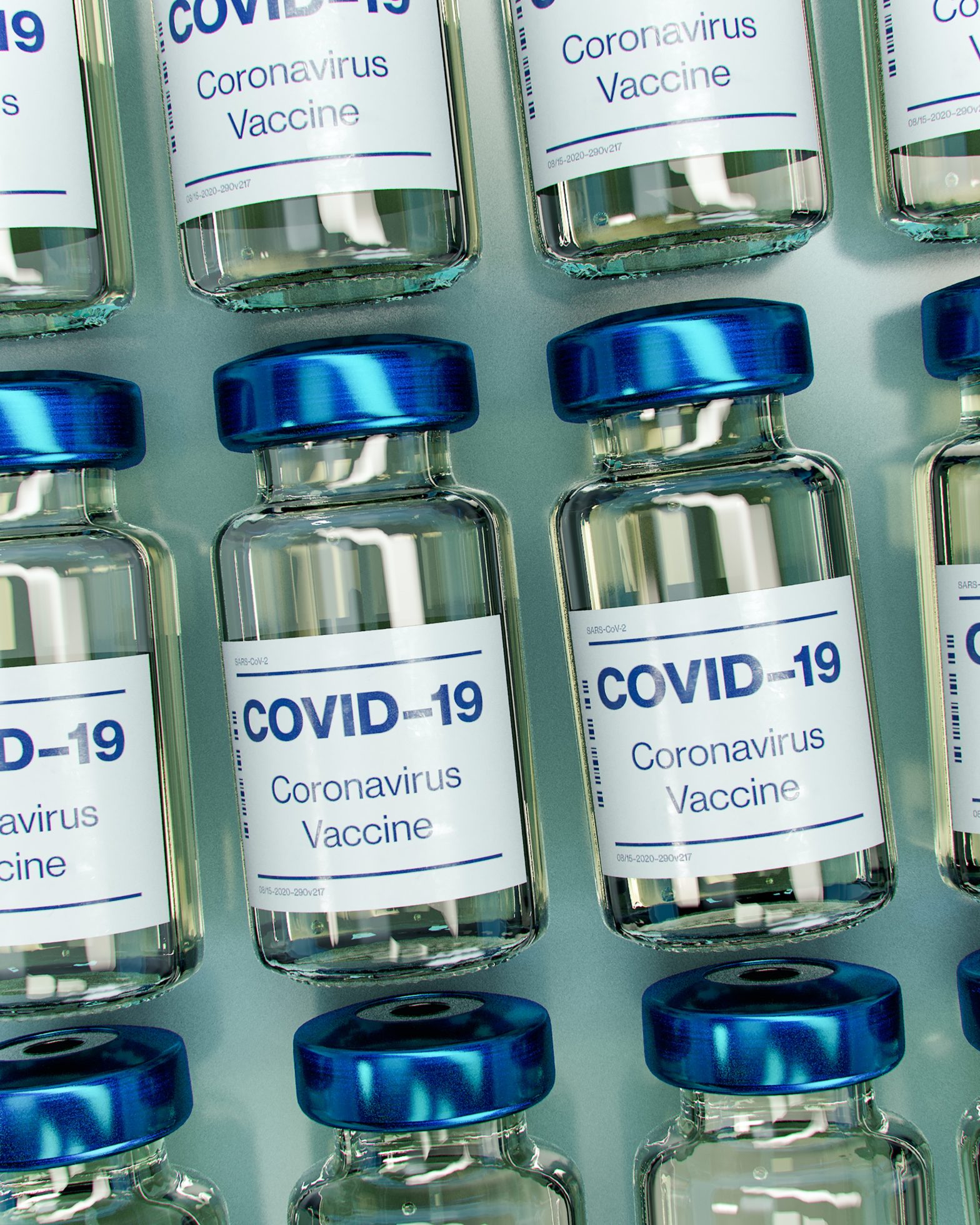 The rapid creation of vaccines and their production and distribution to populations around the world is seen as our way out of the COVID-19 pandemic. Whilst this has given us hope, institutional challenges in getting it to vulnerable populations still remain.
These challenges are numerous and mostly associated with the procurement and transport of the vaccines. Each vaccine, for example, has its own temperature requirements, which makes transport and storage especially challenging in those environments which don't have the technical capabilities. Getting the vaccine to beneficiaries, often in remote or challenging locations, and into a "willing arm", is another story altogether: Countries need to invest in local infrastructure to engage and train community health workers and ensure suitable transport routes and strong, temperature-controlled supply chains are available to keep the vaccines stored safely and avoid spoilage.
CWEIC is the Commonwealth's business network: Committed to facilitating trade and investment throughout its 54 member nations, CWEIC uses the trusted convening power of the Commonwealth to solve global challenges. The Network has been bringing together global leaders throughout the pandemic to discuss and explore solutions to common challenges.
On 26th July, CWEIC delivered a webinar focused on "bridging the vaccine divide" and how to overcome the most difficult logistical challenge the world has ever faced – vaccinating its entire global population against COVID-19.
The purpose of this webinar was to present governmental, medical, corporate and humanitarian perspectives on how to ensure a successful vaccination campaign. A panel of experts on the COVID-19 vaccine shared their personal and organisational insights on the successes and challenges of the global response to date. The panel comprised: The Hon Chris Fearne, Deputy Prime Minister and Minister of Health of Malta, Dr. Anthony Nsiah Asare, Presidential Adviser on Health, Ghana, Fergus Drake, CEO of Crown Agents and Prof. Sir Leszek Borysiewicz, Chair of Cancer Research UK.
Drawing from a range of different perspectives, the panel discussed the key issues they have encountered in terms of vaccine inequality and how these are being overcome to ensure fair and equitable access to vaccines in future. The experts discussed how lessons can be learnt for new pandemics and epidemics, including strengthening global supply chains and national healthcare systems to eliminate some of the vulnerabilities that have caused this crisis to be so deadly.
 The panellists were asked what key challenges and opportunities they encountered when launching an effective and inclusive Covid-19 vaccination programme and how they overcame them.
The Hon Chris Fearne, Deputy Prime Minister and Minister of Health of Malta highlighted that the main reason for Malta's successful vaccination rollout was that the country is part of a joint procurement model pioneered by the EU, whilst stressing the need for procuring and delivering the vaccines to be a global effort.
Dr. Anthony Nsiah Asare, Presidential Adviser on Health, Ghana echoed this point when he said 'the fight is a global fight'. He spoke about how, currently, only 5% of adults in Ghana are fully vaccinated and that this is a result of a vaccine deficit as not enough vaccines currently available in country.
Fergus Drake, CEO of Crown Agents, the not-for-profit international development organisation working alongside the UK Government and other donors to procure and deliver vaccines around the world, said that procuring the vaccine is just a small part of the challenge. Once procured, the vaccine must travel into the country and then be transported to a vaccination centre, with each vaccine having its own unique supply chain challenges due to different temperature requirements, amongst others.
Prof. Sir Leszek Borysiewicz, Chair of Cancer Research UK and former Vice Chancellor of the University of Cambridge, noted that the eradication of the virus was not possible, because Covid-19 had the capacity to mutate rapidly and there is a considerable animal reservoir where mutations can occur – even if we managed to get it under control in the human population. He also highlighted that the key question facing governments now is to determine an morally acceptable level of mortality.
The panel furthermore gave some background information on their individual statements:
Malta's vaccine story from Hon. Chris Fearne:
Malta has one of the highest vaccination rates in the world, with 83% of all adults receiving both doses. The country is proof that vaccines work, and that herd immunity is protective against the virus. Even with recent spikes from delta-variant led infections, hospitalisations and deaths have remained low, and the majority of those requiring care are unvaccinated. The reason for this success is undoubtably the joint procurement model undertaken by the EU. Having managed to negotiate and procure the vaccine as a block with the EU, countries like Malta were able to start vaccinating at the same time as France and Germany who would have otherwise had more bargaining power. This system of joint procurement means that vaccines are shared out fairly to all who need them.
The challenges of vaccinating Ghana with Dr. Anthony Nsiah Asare:
In Ghana, the challenge is not in giving the vaccine, it is in getting it in the first place. According to the Ghana Health Service, Ghana has administered about 1.27 million doses in total, out of which about 860K have only received their 1st dose, and 406K have received both doses. Due to the ban on exporting vaccines from the Serum Institute of India, the country has been struggling to access enough doses for their population. It was therefore noted that Covax and other initiatives which are supporting less developed countries to access vaccines are absolutely necessary if we are all to recover from this crisis.
Procuring and moving vaccines around the world with Fergus Drake, Crown Agents:
Procuring the vaccine is only 25% of the problem, once it is delivered it has to be transported across the country. Health workers need to be in place and trained to administer the jabs and beneficiaries must be willing to receive them. Drawing on Crown Agents' experience of procuring and shipping vaccines to some of the most remote areas of the world, Fergus recounted some of the challenges the organisation has encountered and the difficulty of getting vaccines to the last mile before the doses expire – a real "race against time".
He also touched on how, increasingly, dissenting voices are discouraging people from taking the vaccine, citing a lack of trust or pushing the availability of alternative unproven and often dangerous cures. The effect­iveness of vaccination depends on universal coverage, and any resistance to it puts people at risk. Community education and in-country support is therefore needed to combat the spread of misinformation and reduce vaccine hesitancy within communities.
Fergus used the analogy of a Formula 1 pit stop – everything has to come together at just the right time, with multiple stakeholders and experts from different fields all working together rapidly and effectively to ensure the success of vaccine roll-out campaigns.
 Facing the future with Sir Leszek Borysiewicz:
Coming at the discussion from a very different angle, Sir Leszek outlined the scientific challenges that will impact on the future of the virus and the world, and how we must all learn to live with it. The major challenges from a scientific perspective will be managing the risk of transmission between animals and humans, vaccinating the young to achieve global coverage, and ensuring vaccine trials are licensed quickly and easily so boosters for new variants can be marketed when they will still be most effective.
Sir Leszek also posed some moral dilemmas for the audience as he stated that the eradication of the disease is not likely to happen. The biggest question for all governments will therefore be: what is an acceptable level of morbidity? At what point do you allow deaths so that we don't over expend scarce health resource disproportionality on one disease?
If we can't eradicate it, the best we can achieve is long term control. It will therefore be a moral question when we do accept morbidity and mortality to enable normal life.
The general discussion following these introductions then posed several interesting questions and allowed the expert panel to expand on some of their earlier points.
 Health system strengthening
COVID-19 will continue to test governments and their health systems to their limits. Planning ahead and preparing for major challenges will be critical to ensure long-term health system strengthening and sustainability in global health supply chains.
The pandemic has unleashed unprecedented opportunities for health system strengthening around the world including establishing more vaccine manufacturing plants in the developing world, training an army of community health workers to tackle emergencies much quicker in the future, and unlocking more funding from the private sector to "fill the financial gap", leading to investment opportunities in grassroots health systems going forward.
Vaccine Sharing
On a global level, increased coordination is and will be of the utmost importance. Joint procurement and vaccine sharing mechanisms will enable developed and developing countries to balance out vaccine supply and demand, so we ensure fair distribution of this valuable resource.
The importance of data
The reach of the global vaccination programme has enabled us to do greater analysis on health care systems at country level. During the webinar, CWEIC Strategic Partner TPP gave an overview of their pioneering work in this space in partnership with the NHS, utilising big data and artificial intelligence. This has provided insight into which groups are most likely to be vaccine hesitant so education and awareness programmes can be targeted where they will be most effective.
Data is key as this can ensure that long term changes are implemented based on the evidence of where they are most needed. On a global scale, data is going to be fundamental to overcoming the long-term health system challenges of COVID-19 so that conclusions can be drawn from best practice in other countries and that lessons learnt are shared around the world.
Sir Leszek then stressed the need for one central body to take responsibility for future data collection, ensuing logistics are improved for when populations needed boosters or new vaccines, and new challenges are monitored and assessed to prevent another pandemic arising.
The importance of bringing in the private sector
There is currently a gap between what governments and large-scale vaccine sharing programmes like COVAX can provide, and what is desperately needed on the ground – this is where the private sector comes in. Fergus Drake commented on how private donors can play a pivotal role in making vaccinations more equitable by securing vital funds and in-kind support, using examples of Crown Agents' work with companies such as Mars to fund the delivery of PPE, needles, syringes and oxygen cylinders to support vaccination programmes around the world. To ensure vaccines get to those who need them, the private sector and governments need to work closely together to share data accordingly and determine where help is most needed.
 Conclusions
The discussion reaffirmed that an impactful global vaccination campaign depends on multiple factors and the success of a variety of interventions. It became clear that bridging the vaccine divide in the Commonwealth, which comprises of developed and developing nations alike, calls for contributions from all areas of society. It is an operation that requires major logistical expertise and innovation, but also a sharp focus on economic realities, setbacks and future growth. In addition, both the private and public sector will need to work together to pool resources and ensure a coordinated approach.
Fair distribution will be the key to global recovery, and it is in the hands of us all to ensure just that.