News
CWEIC Webinar: Women in Leadership Africa
News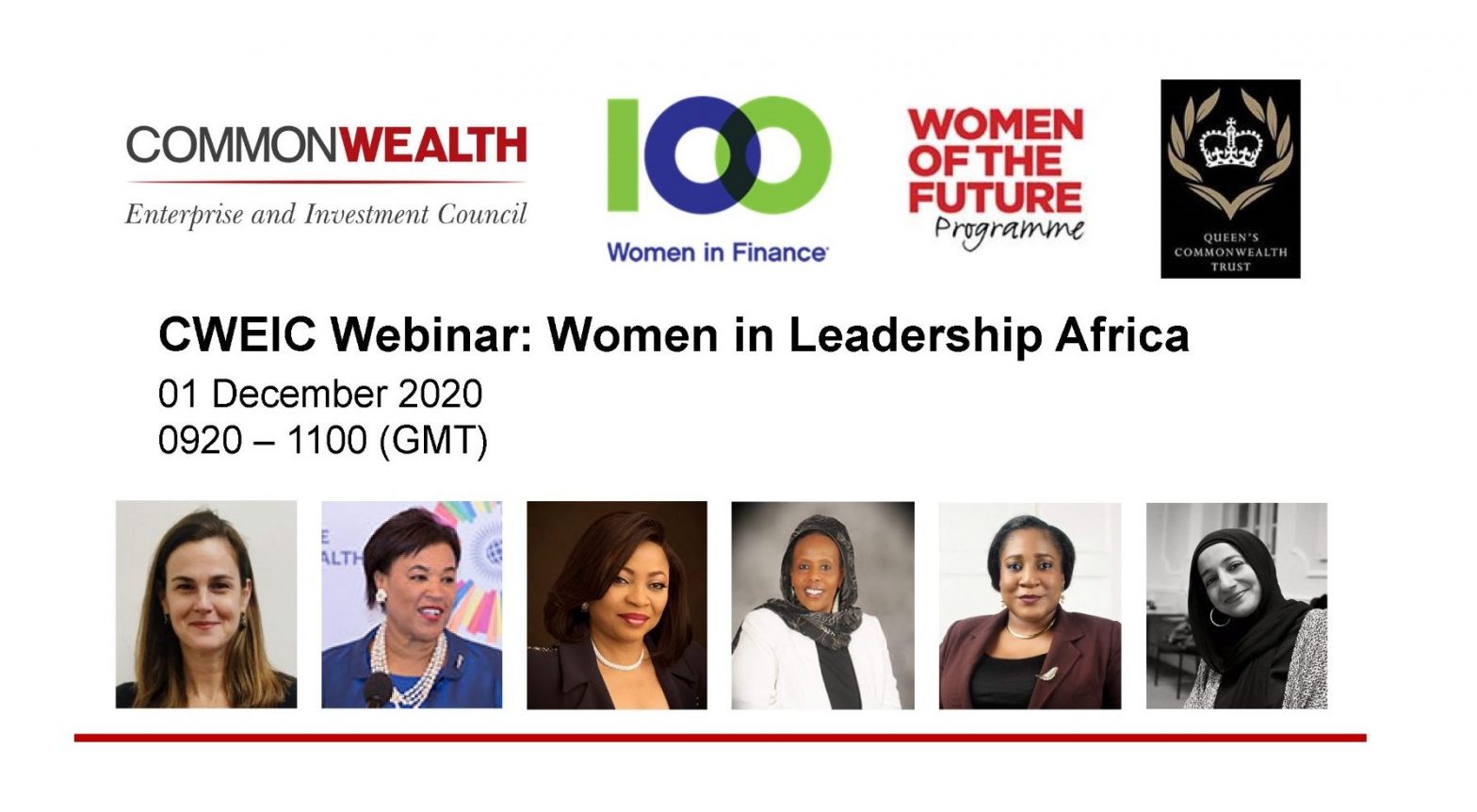 CWEIC is pleased to invite members to a sectoral focused webinar titled; Women in Leadership – Africa next Tuesday 01 December (0920 – 1030 GMT).
This webinar, organised in partnership with 100 Woman in Finance, the Woman of the Future Programme, the Government of Rwanda and The Queen's Commonwealth Trust, will highlight excellence in female leadership across Africa. The session will focus on encouraging the next generation of female leaders, while discussing the challenges women entrepreneurs face today and how to support them.
Speakers include:
– Moderator: Samantha Cohen CVO, Chief Executive, Commonwealth Enterprise and Investment Council
– The Rt Hon Patricia Scotland QC, Commonwealth Secretary-General
– Folorunso Alakija, Vice-chairman, Famfa Oil
– Dr Amina Hersi Moghe, Founder, Horyal Investments
– Chidinma Akaniro, Founder, Youths of West Africa (YOWA)
– Sabeeha Mahomed, Entrepreneur and Founder of Maths Wise Tuition Centre
To register for this webinar, please click here.