News
CWEIC welcomes the Prime Minister of the Bahamas for a roundtable on the Blue Green Economy
News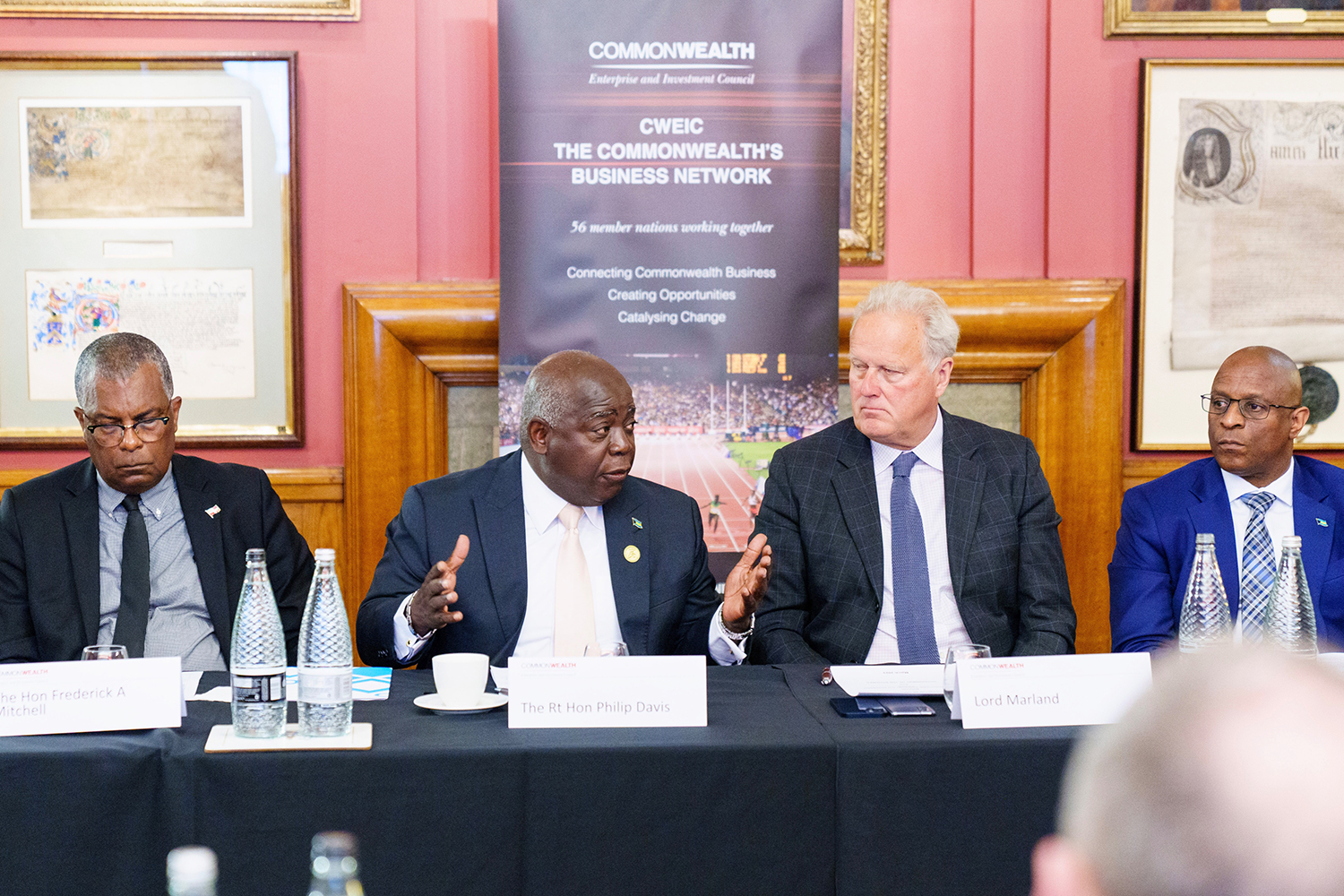 CWEIC was delighted to host a roundtable with the Government of the Bahamas on "The Blue Green Economy and Resilience for Small Island States".
Lord Marland was honoured to welcome The Rt Hon Philip Davis KC MP, Prime Minister of The Bahamas, The Hon Frederick Mitchell MP, Minister of Foreign Affairs, and The Hon Michael Pintard, Leader of the Opposition, as well as our Strategic Partners and wider Commonwealth community.
The roundtable discussed various ways the government and private sector can come together to achieve greater financing for island states in the transition to the Blue Green Economy. Key topics ranged from insurance, de-risking investments, clean shipping, the role of standards, and the green energy transition.
CWEIC also reaffirmed the close relationship with the Government of the Bahamas by formally signing our MOU agreement. CWEIC is looking forward to working together with the Government of the Bahamas to harness trade and investment opportunities.
CWEIC would like to thank the Prime Minister and Minister of Foreign Affairs for their time, as well as, HE Thomas Hartley, British High Commissioner to The Bahamas, HE Paul Andrew Gomez, High Commissioner of The Bahamas to the UK, Ian Poitier, Senior Advisor to the Prime Minister of The Bahamas.