News
De La Rue chosen to mark Fiji's Independence
News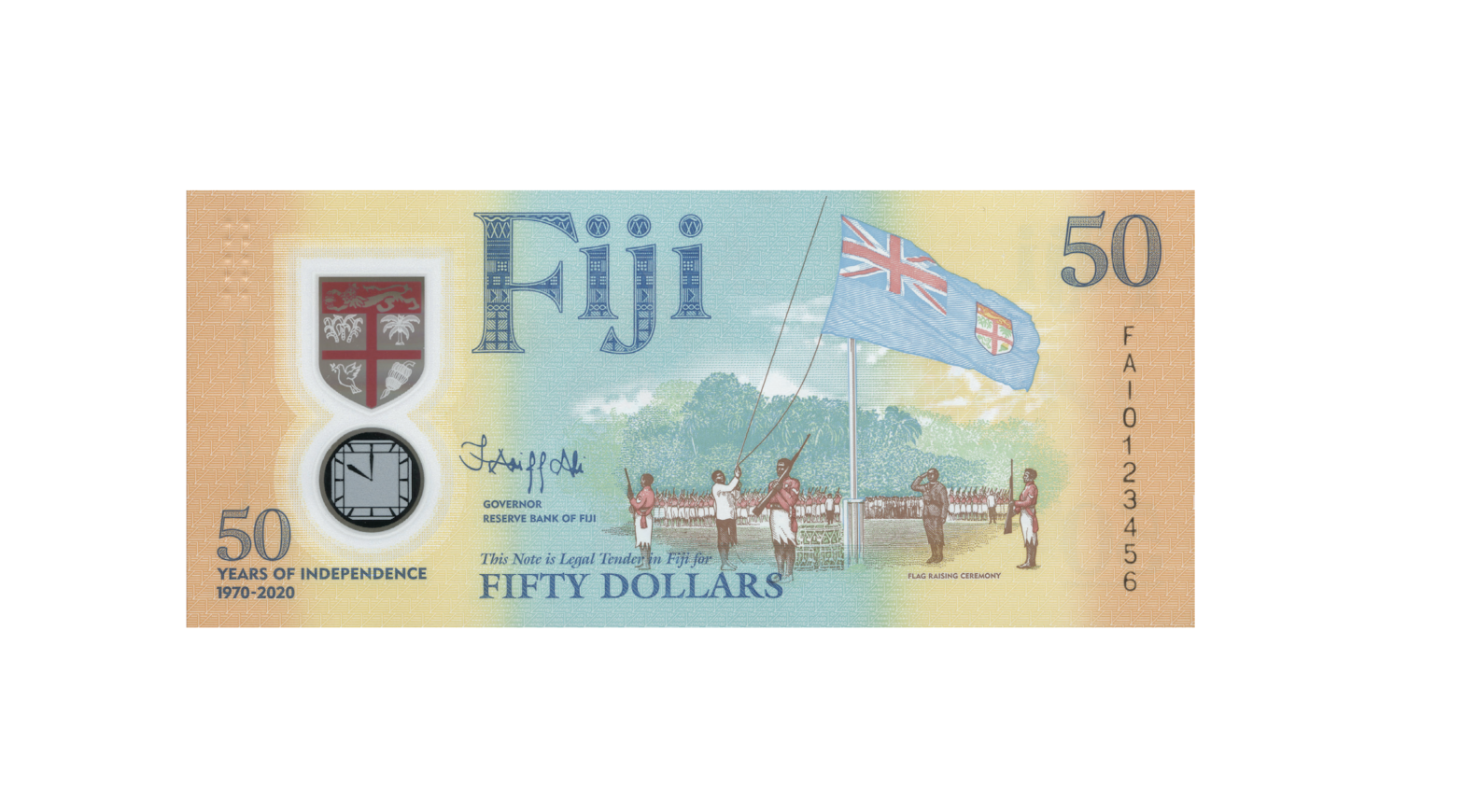 Marking the country's 50th year of independence, the Reserve Bank of Fiji has launched a commemorative $50 banknote printed by CWEIC Strategic Partner De La Rue. The commemorative currency was officially unveiled by the Honourable Prime Minister, Rear Admiral (Retired) Josaia Voreqe Bainimarama this week.
The process to make the commemorative banknote began in 2017, with De La Rue coordinating the project with the Fijian Government. The Governor of the Reserve Bank of Fiji, Mr Ariff Ali remarked that "preliminary deliberations considered various options such as sports and the evolution of the domestic economy to feature on the commemorative special issues. As we aim to truly portray the significance of reaching our country's golden jubilee, we finally settled on a theme that showcased Fiji's diversity as an independent nation and emphasised on elements from its past and future."
The Bank also unveiled a commemorative 50 cent coin.
In unveiling the banknote and coin, the Honourable Prime Minister stated that "the new $50 banknote and 50 cent coin both symbolise our rich history and our renewed ambition for a brighter, more prosperous and more inclusive Fijian future".
In support of Government's on-going climate change initiatives, the Reserve Bank of Fiji in collaboration with De La Rue, has also pledged to offset carbon emissions from the production of the commemorative banknote, to assist in the construction of seawall in one of the villages earmarked by government.
Governor Ali also highlighted that only a limited number of the commemorative banknote and coin have been produced, and will be issued into circulation from 8 October 2020 as legal tender. Given its special commemorative nature, and the limited number produced, it is expected to be of value as collectors' items both locally and abroad.
Special numismatic collector sets are now also available through the Reserve Bank.